TWITTER Week of January 3, 2022 (see last week)
<! -------------------COLUMN 2 (MIDDLE) ----------------------- -->
Top Stories
Consumer World Original
Mouse Print* -- Here We Downsize Again - Year-End 2021

We wrap up the year with another round of products hit by shrinkflation. These items sneakily cost you more because they have been downsized to give you less in each package. NOTE: This story will run until January 10th. That is our Mouse Print* story this week.

---
Say Goodbye to Many Surprise Medical Bills
With the new year comes good news about surprise medical bills (when an out-of-network doctor treats you at an in-network hospital). Your insurance company and that doctor can only charge you the lower in-network rate. Here are some Q&As from the New York Times about this new law.

---
ADV

---


Updated daily
---
Some Grocery Mfrs. Announce Price Hikes
As the new year begins, some grocery manufacturers have already announced price inceases for cookies, cold cuts, soups, cereals, and more.

---
Consumer Insight
Where Returns Go To Be Resold or Dumped
Ever wonder where goods you return to a store end up? They might go to this huge warehouse to be sold again, or be sent to the dump. [NOTE: Ad before story is from CBS, not Consumer World.]
---
NOTE: We
only
feature free stories that are fully readable. If you are blocked, try a different browser and clear NYT cookies from it. Other newspapers may block you based on your repeated use of their site, or convert previously free stories to pay stories without notice.
<! -------------------COLUMN 3 (RIGHT) ----------------------- -->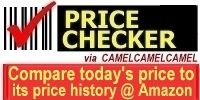 Enter an item, or preferably paste its Amazon URL (address)
Spot a bargain by comparing its price to its price history.
59819
---

Visit Our Sister Site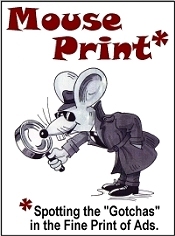 ---
Newsletter Sign Up
Every Monday morning, get a preview of the latest consumer stories and the Bargain of the Week in your email box...free! Sign up now.

---
ADV
---
Consumer News
---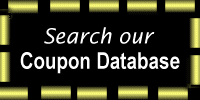 ---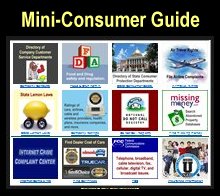 Not an ad!

---
<! -------------------COLUMN 4 ----------------------- -->
ADV
---
Bargain of the Week
Binax Rapid Home COVID Tests - $14
Finding a home COVID-19 test is a major challenge everywhere in the country. One of the lowest prices for the Binax brand home antigen test is at Walmart -- only $14 for a two-pack. (CVS charges $10 more for the same box.)
Use this link
to see if Walmart stores near you have it in stock or not. But like the old joke, another competing retailer might say, "When I don't have that in stock, I only charge $9.99." NOTE: As of Monday morning, Walmart has these in-stock for shipping at $19.88. That will likely change again soon.
See also: Hot Deals

<! -------------------COLUMN 5 ----------------------- -->
Consumer Reports
Q&A About Home COVID Tests
With so many people seeking out home tests to determine if they have COVID-19 or not, Consumer Reports answers the
most common questions
about them.
---
More from Consumer Reports
Updated daily; Most stories free
<! -------------------COLUMN 6 ----------------------- -->