TWITTER Week of December 27, 2021 (see last week)
<! -------------------COLUMN 2 (MIDDLE) ----------------------- -->
Top Stories
Consumer World Original
Mouse Print* -- Here We Downsize Again - Year-End 2021

We wrap up the year with another round of products hit by shrinkflation. These items sneakily cost you more because they have been downsized to give you less in each package. NOTE: This story will run until January 10th. That is our Mouse Print* story this week.

---
Year-End Financial Planning Tips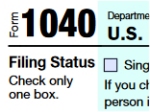 With less than a week left in the year, here are some last minute tax and financial planning tips you should consider doing this week. For example, there is a $300 tax deduction for giving to charity even if you don't itemize, but you have to make that contribution now. And don't forget to fund your health savings acccount (if you have a qualifying health insurance plan) with up to $4,600 if you are 55 or older.

---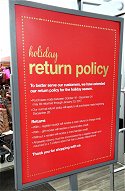 ---
Final Week
Please Help Support Consumer World
For 26 years, Consumer World has served readers with the latest consumer news, money-saving tips, and independent investigations. It is your generosity (and not advertising alone nor corporate support) that keeps this site and Mouse Print* available as free consumer resources. So MrConsumer turns to you and humbly asks for your support again this year. Your gift will be most appreciated.

---
ADV

---


Updated daily
---
Consumer Humor
Snarky Grandma Teaches Her Kids and Grandkids a Lesson
This commercial is bound to give you a chuckle when this seemingly befuddled grandmother shows her true colors.
---
NOTE: We
only
feature free stories that are fully readable. If you are blocked, try a different browser and clear NYT cookies from it. Other newspapers may block you based on your repeated use of their site, or convert previously free stories to pay stories without notice.
<! -------------------COLUMN 3 (RIGHT) ----------------------- -->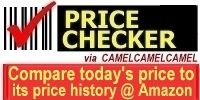 Enter an item, or preferably paste its Amazon URL (address)
Spot a bargain by comparing its price to its price history.
59795
---

Visit Our Sister Site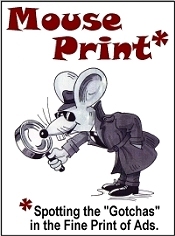 ---
Newsletter Sign Up
Every Monday morning, get a preview of the latest consumer stories and the Bargain of the Week in your email box...free! Sign up now.

---
ADV
---
Consumer News
---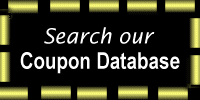 ---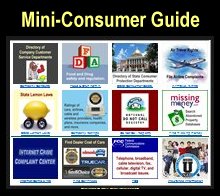 Not an ad!

---
<! -------------------COLUMN 4 ----------------------- -->
ADV
---
Bargain of the Week
Christmas Clearance
For MrConsumer, this is the most wonderful time of the year when you can get 50-90% off on holiday merchandise. Target is usually the go-to place, first offering 30% off on food and candy, and 50% off on holiday stuff. This year, they are skipping the 50% off and going directly to 70% off. Food and candy will go up to 50% then 70% off and non-food will go to 90% off if anything is left. Expect 90% off earlier than usual. Last year it was January 1 or 2. Fair warning: like last year, don't expect to find tons of holiday merchandise to be left (some of it never arrived). And some Target stores inexplicable had NO holiday stuff at all on December 26. You may do better this year at other retailers including drugstores.
Whole Boston Market Chickens - $3.60
To celebrate Boston Market's 36th anniversary, they are selling WHOLE rotisserie chickens for an unheard of
$3.60 each (limit 2) with this coupon
, this Wednesday thru Friday only. Not good for online orders. Also available large premium sides and whole applie pies for the same price.
See also: Hot Deals

<! -------------------COLUMN 5 ----------------------- -->
Consumer Reports
Toast the New Year With a Boxed Wine!
In this "Outside the Lab" story, Consumer Reports writers
taste test some boxed wines
, which many consumers may look down on. They've come up with some good picks at pretty good prices.
---
More from Consumer Reports
Updated daily; Most stories free
<! -------------------COLUMN 6 ----------------------- -->