TWITTER Week of August 8, 2022 (see last week)
<! -------------------COLUMN 2 (MIDDLE) ----------------------- -->
Top Stories
Consumer World Original
Mouse Print* -- When Canceling a Flight, Do You Get a Cash Refund or Credit for Future Travel?

Last week, the federal Department of Transportation proposed new rules to clarify regulations regarding airlines' obligations in the case of canceled or delayed flights. We examine what you'll be entitled to under the new rules. That is our Mouse Print* story this week.

---
Many Home COVID-19 Test Expiration Dates Have Been Extended
If you are like many people, you have a stockpile of free home COVID-19 tests in your home. They all have expiration dates. But, according to the FDA, those dates may not be accurate. The FDA has actually extended those expiration dates by up to six months, depending on brand. Look at the links provided here to see the new expiration dates for many home tests.

---
ADV

---


Updated daily
---
Can You Trust Doctor/Dentist Online Reviews?
It is not just restaurants and gizmo sellers who are paying money for fake reviews to be posted online. Some doctors and dentists don't exactly have clean hands in this arena also. See this eye-opening story and video.

---
2022 Cars With the Lowest Cost to Own
Kelley Blue Book announced its list of the
least expensive cars to own over a five-year period
when including insurance, maintenance costs, fuel costs, and most importantly, depreciation. The list is divided into categories such as SUVs, Trucks, Cars, EVs, etc.
---
NOTE: We
only
feature free stories that are fully readable. If you are blocked, try a different browser and clear NYT cookies from it. Other newspapers may block you based on your repeated use of their site, or convert previously free stories to pay stories without notice.
<! -------------------COLUMN 3 (RIGHT) ----------------------- -->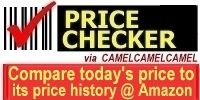 Enter an item, or preferably paste its Amazon URL (address)
Spot a bargain by comparing its price to its price history.
504117
---

Visit Our Sister Site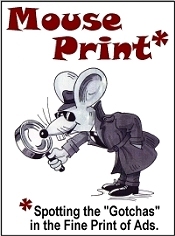 ---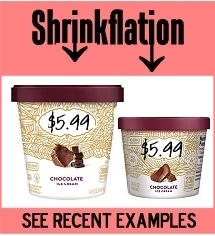 ---
---
Newsletter Sign Up
Every Monday morning, get a preview of the latest consumer stories and the Bargain of the Week in your email box...free! Sign up now.

---
ADV
---
Consumer News
---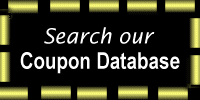 ---
<! -------------------COLUMN 4 ----------------------- -->
ADV
---
Bargain of the Week
Free Goat Cheese After Rebate
MrConsumer is lactose intolerant but discovered to his joy and delight he can eat goat cheese! And what is better than being able to try some, if you never have before, for free. Montchevre is offering a
full price rebate (up to $8)
for a four-ounce log. The rebate is via PayPal or Venmo only. Only about 3,000 rebates are left, so hurry. Check the list of participating retailers when you clickthrough.
See also: Hot Deals

<! -------------------COLUMN 5 ----------------------- -->
Consumer Reports
How to Deal With Your Dentist's Recommendations
Years ago, MrConsumer's dentist recommended replacing an old, failing filling. Not long afterward, that led to a toothache, and then a root canal, and then an expensive root tip procedure. This
Consumer Reports story
helps you better understand the pros and cons and issues surrounding certain dental procedures.
---
More from Consumer Reports
Updated daily; Most stories free
<! -------------------COLUMN 6 ----------------------- -->