Week of June 11, 2018 (see last week)
<! -------------------COLUMN 2 (MIDDLE) ----------------------- -->
Top Stories
Sprint Offers Unlimited $15/mo Plan

Sprint's free year of service was the craziest cell deal ever (and is
still available
), but their new "Kickstart Unlimited" plan comes in a close second. It offers unlimited calls, texts, and data for
only $15 a month
(plus taxes and junk fees of about $3.50 per line) for new customers. No contract and no specified end date for paying only $15. The offer is only available online and by phone, and will end at 11:59PM Eastern time on Friday, June 15th. Bring your own phone, or pay full price for a new one. Must port-in an existing number from another carrier.
---
CVS vs. Walgreens' Grocery Prices Compared
Over two dozen grocery items were compared at a local Walgreens and a CVS. We'll keep you in suspense as to
which chain had lower prices
, but some of the differences were significant. Note: the survey is severely flawed because non-identical items were often compared, so take the results with a huge grain of salt.
---
ADV

---

---
How to Opt-Out of Some Internet Ads and Tracking
Here are two video demonstrations from NBC's ace consumer correspondent Jeff Rossen on how to stop Amazon, Google and Facebook from
tracking you
, and how to
opt-out of a lot of Internet advertising
.
---
Consumer World Original
Mouse Print* -- Is This Stuff Really "Ice Cream?"

A number of new "ice cream" brands are catching shoppers' eyes (and wallets) promising very few calories per serving or even per container. Since when did ice cream become a diet food? It didn't. That story is in Mouse Print* this week.


Consumer World
---
NOTE: We
only
feature free stories that are fully readable. If you are blocked, try a different browser and clear NYT and WashPost cookies from it. Other newspapers may block you based on your repeated use of their site, or convert previously free stories to pay stories without notice.
<! -------------------COLUMN 3 (RIGHT) ----------------------- -->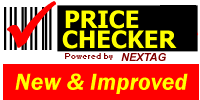 Enter an item, and compare prices at a number of online stores instantly
(Use brand, model#, name, etc.)
504443
---
ADV
---

Visit Our Sister Site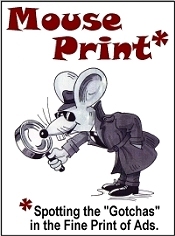 ---
Newsletter Sign Up
Every Monday morning, get a preview of the latest consumer stories and the Bargain of the Week in your email box...free! Sign up now.

---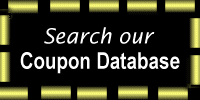 ---
Consumer News
---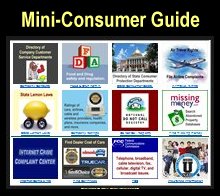 Not an ad!

---
<! -------------------COLUMN 4 ----------------------- -->
ADV
---
Bargain of the Week
Free 8 x 10" Print at Walgreens
OFFER UNEXPECTEDLY WITHDRAWN EARLY... SORRY. Consumer World has asked the PR folks at Walgreens to restore the offer. Stay tuned. Until June 17, if you upload a picture to the Walgreens website, you can get a
free 8 x 10 print
of it (regularly $3.99) using coupon code PRINTDAD. Pick up the finished print at your local Walgreens to save shipping. You can find decent picture frames for a dollar at Dollar Tree.
Costco Membership Discounted, Plus Freebies
If you have not been a member of Costco since February 1, you can get a new membership via
Groupon
for $60 (the regular price), BUT you get a $20 Costco Cash Card (in essence discounting your membership by one-third), and $65 of coupons for 72 alkaline batteries, a 4-pack of disinfecting wipes, $10 off fresh meat, and $25 off a $250 Costco.com purchase. Once on the Groupon site, just search for Costco. OFFER ENDS FRIDAY NIGHT, JUNE 15. ++
See also: Hot Deals

<! -------------------COLUMN 5 ----------------------- -->
Consumer Reports
Latest Ways to Deal With Robocalls
Automated junk phone calls (robocalls) seem like they are ever increasing in frequency. Here are
some things you can do
to reduce (but not elimiinate them). Using Nomobobo.com on your landline is the simplest free thing you can do.
---
More from Consumer Reports
Most stories are free
<! -------------------COLUMN 6 ----------------------- -->
Consumer World Originals
Archive
---