Week of December 10, 2018 (see last week)
<! -------------------COLUMN 2 (MIDDLE) ----------------------- -->
Top Stories
15 Secrets Airlines Don't Want You to Know

Did you know that you can get a full refund even on non-refundable airline tickets as long as you cancel within 24 hours of booking? That's just one of the
travel "secrets"
in this story.
---
Remember Your Passwords with a Password Manager (Latest Ratings)
We all have dozens of passwords and then when sites make us change them frequently, it can be a nightmare to remember them all. Enter password managers. They'll remember them for you and even create complex ones.
PC magazine tested the leading programs
. Note that many have
free versions
available. MrConsumer prefers Sticky Password.
---
Please Help Support Consumer World
For 23 years, Consumer World has served readers with the latest consumer news, money-saving tips, and independent investigations. But we no longer receive financial support from a corporate sponsor. So reluctantly, MrConsumer turns to you and humbly
asks for your help
to keep this site and Mouse Print* available as free consumer resources.
---
ADV

---

---
The 12 Scams of Christmas
Every year, the BBB issues its
annual list of scams
which could put a damper on the holidays if you become a victim. With that in mind, you better watch out.
---
Consumer World Original
Mouse Print* -- Even Angels Quietly Make Money Referring Buyers to Sellers

Last week, we explained how some network TV shows "secretly" pocket payments for promoting products. It doesn't end there because even some websites with squeaky clean reputations poorly disclose the commercial connections they have. That story is in Mouse Print* this week.


Consumer World
---
NOTE: We
only
feature free stories that are fully readable. If you are blocked, try a different browser and clear NYT and WashPost cookies from it. Other newspapers may block you based on your repeated use of their site, or convert previously free stories to pay stories without notice.
<! -------------------COLUMN 3 (RIGHT) ----------------------- -->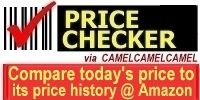 Enter an item, or preferably paste its Amazon URL (address)
Spot a bargain by comparing its price to its price history.
962373
---

Visit Our Sister Site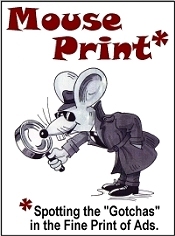 ---
Newsletter Sign Up
Every Monday morning, get a preview of the latest consumer stories and the Bargain of the Week in your email box...free! Sign up now.

---
ADV
---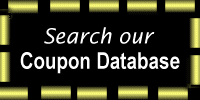 ---
Consumer News
---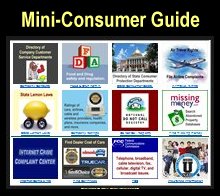 Not an ad!

---
<! -------------------COLUMN 4 ----------------------- -->
ADV
---
Bargain of the Week
Dell 15.6" Laptop - $399.99
This may be the best laptop deal of the season at Office Depot/OfficeMax -- very limited quantities in stores.
NOW AVAILABLE FOR DELIVERY VIA ONLINE ORDERING.
It is a
Dell Inspiron 5570
with an i5 processor, 15.6-inch full HD screen, 8 gigs of memory, and most importantly a 256gb SSD drive (no moving parts gives you fast response). It is $399.99 ($300 less than their regular price). Note: there is no optical disc player. Read the reviews before purchasing. I suggest looking at this model in person particularly to check out the screen which some reviews say is washed out with very narrow viewing angles.
See also: Hot Deals

<! -------------------COLUMN 5 ----------------------- -->
Consumer Reports
Rankings of Robotic Vacuums
Consumer Reports says that robotic vacuums, like Roomba, are not novelties anymore. Here are their
top picks
if you want this whirling disk traversing your house.
---
More from Consumer Reports
Most stories are free
<! -------------------COLUMN 6 ----------------------- -->
Consumer World Originals
Archive
---