Week of September 17, 2018 (see last week)
<! -------------------COLUMN 2 (MIDDLE) ----------------------- -->
Top Stories
Whole Foods' Prices Barely Reduced One Year After Amazon's Hype to Lower Them

It is now exactly a year after Amazon promised to lower prices at Whole Foods. According to a new survey by the man who has been tracking prices there, a basket of 108 items purchased just before the takeover last year cost $412.76. Today,
those same groceries only dropped in price a total of $3.39
. And, if you are a Prime member, you would only get an additional $1.50 in savings. [Note, the NY Post story has factual errors - they compared the cost of the March 2018 basket to the current one, rather than the August 2017 basket.]
---
How to Avoid One of the Most Common Estate Planning Mistakes

According to Forbes, you can help
keep the taxman from grabbing a portion of the money
you leave to heirs by tweaking the source of any charitable contributions you are planning.
---
ADV

---

---
25 Secrets of Costco Super Shoppers
Ninety million people are Costco members, and for good reason. If shoppers are smart about what they buy there, they can save a pretty penny. Here are
25 tips
to get the most out of your Costco membership.
---
Consumer World Original
Mouse Print* -- Aldi Waters Down Its Margarine... Literally

When manufacturers face higher raw materials costs, they can downsize their products as many do, or they might reformulate them using cheaper ingredients. This supermarket chain chose the latter method. That story is in Mouse Print* this week.


Consumer World
---
NOTE: We
only
feature free stories that are fully readable. If you are blocked, try a different browser and clear NYT and WashPost cookies from it. Other newspapers may block you based on your repeated use of their site, or convert previously free stories to pay stories without notice.
<! -------------------COLUMN 3 (RIGHT) ----------------------- -->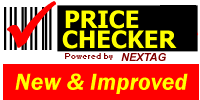 Enter an item, and compare prices at a number of online stores instantly
(Use brand, model#, name, etc.)
761240
---
ADV
---

Visit Our Sister Site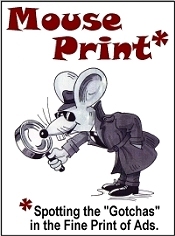 ---
Newsletter Sign Up
Every Monday morning, get a preview of the latest consumer stories and the Bargain of the Week in your email box...free! Sign up now.

---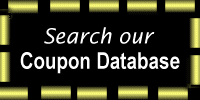 ---
Consumer News
---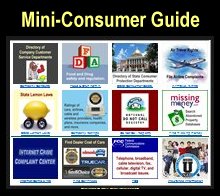 Not an ad!

---
<! -------------------COLUMN 4 ----------------------- -->
ADV
---
Bargain of the Week
Free Pint Halo Top Ice Cream
On Saturday, September 22, starting at 12:01 a.m. Eastern time, you can download a coupon for a
free pint of Halo Top ice cream
. It must be redeemed on September 22 ONLY. If you live in CA, CO, KS, LA, NV, TN or WI, your free coupon is only good on Halo Top nondairy products.
National Cheeseburger Day - Sept. 18
Look for local and national deals (and freebies) on Tuesday, September 18 -- "National Cheeseburger Day."
Here are some
.
See also: Hot Deals

<! -------------------COLUMN 5 ----------------------- -->
Consumer Reports
It Pays to Haggle Over Your Cable Bill
Consumer Reports found that four out of five cable customers who tried to
negotiate their monthly bill
were successful at receiving some reduction or bonus.
---
More from Consumer Reports
Most stories are free
<! -------------------COLUMN 6 ----------------------- -->
Consumer World Originals
Archive
---