Week of May 22, 2023
(see last week)
<! -------------------COLUMN 2 (MIDDLE) ----------------------- -->
Top Stories
Consumer World Original
Mouse Print* -- Get a Free 55-inch HDTV*

In what could be one of the most generous giveaways ever, a company is proposing to offer 500,000 people a free 55-inch television. We examine the fine print and reveal the catches. That is our Mouse Print* story this week.

---
The Menace Inside Your Deli Sandwich
The deli meat in your sandwich is the latest target for health warnings. The World Health Organization is coming up with recommended limits on sodium and nitrates in processed meats such as sliced ham, sandwich meat, bacon and sausage. They are
linked to a range of health problems
[alternate
link
] including heart disease, stroke, Type 2 diabetes, certain types of cancer and dementia.
---
ADV

---


Updated daily
---
Don't Fall for a Fake Celebrity Product Endorsement
As consumers, many of us are influenced by products recommended by celebrities. Crooks know that and often claim a particular celebrity uses or has actually created the product. See the list of
fake products that celebrities had nothing to do with
despite the use of their name on the product or in ads for it.
---
Consumer Eyeopener
Secret iPhone Setting Used by Thieves Prevents Recovering Your Phone or Data
[Ingore WSJ ad at beginning.] Imagine losing your iPhone. You might first want to try "find my iPhone" but discover you can't. You might then try to recover important things from iCloud. But you are thwarted there too. What's going on? As reported in this WSJ story, thieves have found a way to lock you out of your Apple accounts.
---
NOTE: We
only
feature free stories that are fully readable. If you are blocked, try a different browser and clear NYT cookies from it. Other newspapers may block you based on your repeated use of their site, or convert previously free stories to pay stories without notice.
<! -------------------COLUMN 3 (RIGHT) ----------------------- -->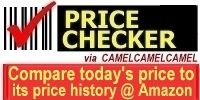 Enter an item, or preferably paste its Amazon URL (address)
Spot a bargain by comparing its current price to its price history.
387557
---

Visit Our Sister Site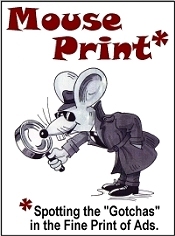 ---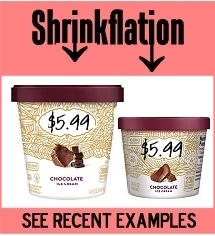 ---
---
Newsletter Sign Up
Every Monday morning, get a preview of the latest consumer stories and the Bargain of the Week in your email box...free! Sign up now.

---
ADV
---
Consumer News
---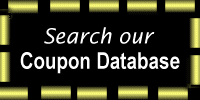 ---
<! -------------------COLUMN 4 ----------------------- -->
ADV
---
Bargain of the Week
Home Depot Mulch - $2 a Bag
With Home Depot's Memorial Day sale, you can once again get full 2-cubic-foot bags of
Vigoro mulch for only $2
.
See also: Hot Deals

<! -------------------COLUMN 5 ----------------------- -->
Consumer Reports
Is There Any Truth Behind the "5-Second Rule?"
Say you drop a potato chip on the kitchen floor and pick it up immediately. What do you do then?
Do you throw it out, or eat it
because it was only on the floor for a second or two? Consumer Reports looks at the science, and provides examples where it might be okay to eat the dropped food.
---
More from Consumer Reports
Updated daily; Most stories free; Ratings not free
<! -------------------COLUMN 6 ----------------------- -->