TWITTER Week of November 29, 2021 (see last week)
<! -------------------COLUMN 2 (MIDDLE) ----------------------- -->
Top Stories
Consumer World Original
Mouse Print* -- How to Get Free Shipping From Amazon Without a $25 Minimum Purchase

MrConsumer is one of the few people who refuses to pay $119 to Amazon for the privilege of getting free shipping on most items via their Amazon Prime membership. But he discovered by accident that in certain limited circumstances, non-members can also get free shipping even if your purchase is less than the $25 minimum normally required. That is our Mouse Print* story this week.

---
Cars That Hold Their Value Most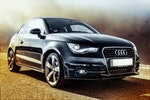 J.D. Power just evaluated nearly 300 cars to determine which are likely to retain the largest percentage of their cost (residual value) after three years of ownership. Honda and Hyundai had the most models in the top category. See which models faired best in various categories.
---
Please Help Support Consumer World
For 26 years, Consumer World has served readers with the latest consumer news, money-saving tips, and independent investigations. It is your generosity (and not advertising alone nor corporate support) that keeps this site and Mouse Print* available as free consumer resources. So MrConsumer turns to you and humbly asks for your support again this year. Your gift will be most appreciated.

---
ADV

---


Updated daily
---
5000 Fake Websites Lure Holiday Shoppers
You think you found an online site with that hard-to-get item that most stores either didn't get in or that is out-of-stock. You pay your money, but nothing arrives. Thousands of fake online retailers have cropped up to scam you and not provide the advertised item.

---
Consumer Documentary -- Watch Now
A Nostalgic Look Back at Filene's Basement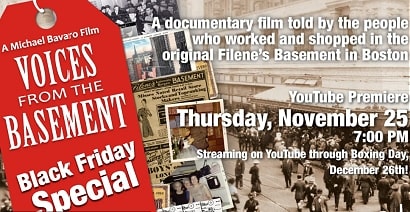 To celebrate Black Friday and Cyber Monday, watch this wonderful 2010 documentary (45 minutes) -- Voices from the Basement -- about Boston's one and only Filene's Basement -- the store where bargain hunters nearly broke down the doors during big sales racing to snap up the deals. Movie is live now.
---
NOTE: We
only
feature free stories that are fully readable. If you are blocked, try a different browser and clear NYT cookies from it. Other newspapers may block you based on your repeated use of their site, or convert previously free stories to pay stories without notice.
<! -------------------COLUMN 3 (RIGHT) ----------------------- -->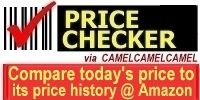 Enter an item, or preferably paste its Amazon URL (address)
Spot a bargain by comparing its price to its price history.
633164
---

Visit Our Sister Site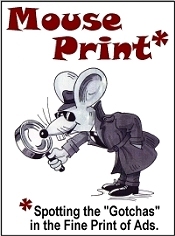 ---
Newsletter Sign Up
Every Monday morning, get a preview of the latest consumer stories and the Bargain of the Week in your email box...free! Sign up now.

---
ADV
---
Consumer News
---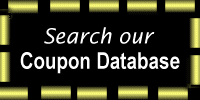 ---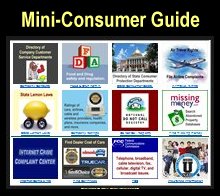 Not an ad!

---
<! -------------------COLUMN 4 ----------------------- -->
ADV
---
Bargain of the Week
Kidde Plug-in Carbon Monoxide Detector - $11.85
Protect your home with this Kidde plug-in
carbon monoxide detector
with AA battery backup for a crazy low price of $11.85. Offer or price may change suddenly, so buy now. Unit has a 10-year warranty. MrConsumer owns this one, and has yet to have to replace the backup batteries (compared to other brands that eat them!). ++
Join eBates/Rakuten, Get $40 Back on $40 Purchase
Current Members Get 15% Back on Cyber Monday
If you are not a member of eBates (now called Rakuten), join between now and December 7 to
get $40 back if you spend at least $40
within the first 90 days. When you use their links to shop at hundreds of the most popular online stores (like Macy's, Kohl's, JCP, etc.) they earn a commission and share it with you. It may be two or three percent, or sometimes much more, like TODAY, CYBER MONDAY, GET 15% BACK at over 700 stores. Make it a habit to always check eBates.com before buying anything online to see if you can get some extra cash back. [Amazon is not included.] ++
Free Wine After Rebate AGAIN
NOTE: This is a new offer, so even if you did this rebate earlier in the fall, you can do this one too. Until December 31, if you live in certain states and buy any Barefoot wine product, you can get an
online rebate
(via PayPal, Venmo, or e-check) for up to $9.99. If you shop around, you can find 1.5 liter bottles of Barefoot wine for just under $10. Offer VOID in: AL, AR, CA, CO, HI, IL, IN, IA, LA, ME, MD, MI, MS, MO, NH, NJ, NC, OH, PA, TX, UT, VA, WA, WV. MrConsumer got his rebate in just four or five days.
See also: Hot Deals

<! -------------------COLUMN 5 ----------------------- -->
Consumer Reports
Top 3 Laundry Detergents
According to tests conducted by Consumer Reports, these are the top three liquid laundry detergents, all getting an excellent rating: Tide Plus Ultra Stain Release; Percil ProClean Stain Fighter; and Tide Ultra Oxi. They only rated fair on coffee stains, however. Here is the CR story on the
best/worst detergents
in various categories (but not all those mentioned were rated like the top three).
---
More from Consumer Reports
Updated daily; Most stories free
<! -------------------COLUMN 6 ----------------------- -->