TWITTER Week of January 17, 2022 (see last week)
<! -------------------COLUMN 2 (MIDDLE) ----------------------- -->
Top Stories
Consumer World Original
Mouse Print* -- At Target, The Price is
Right

Variable

Purely by accident when MrConsumer was shopping at his local Target recently, he discovered gross price discrepancies between the in-store shelf price, aisle scanner price, and online price for the very same item. And that was only the beginning of the price differences. That is our Mouse Print* story this week.

---
Supermarket Dirty Tricks Limit Competition, Raise Prices
It is no secret that big retailers don't like competition. Lesser known are the sneaky legal moves that some large chains use to keep competitors away. That means that you as a customer have fewer choices in your neighborhood and face higher prices. Stop & Shop, the largest supermarket in New England, is a master at this, as reported in this eye-opening story. [Click X to close pop-up.] And don't think this is the only company utlizing these age-old tactics.

---
ADV

---


Updated daily
---
How to Get Home COVID Tests Free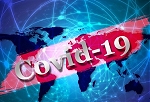 As of January 15, home COVID-19 tests are covered by private insurance but NOT by Medicare. This fact sheet explains how the system works and how to get reimbursments if you didn't get the test free to start with at the point of purchase. And starting January 19, the federal government's CovidTests.gov website will allow you to order four free at-home tests to be mailed to you.

---
Consumer Alert
Lookalike Websites Could Fool You
Tech reporter Jamey Tucker shows you two sophisticated websites for Bowflex. Can you tell which one is real and which is the fake? Probably not! He offers tips on how not to get snookered by scam sites like these.
---
NOTE: We
only
feature free stories that are fully readable. If you are blocked, try a different browser and clear NYT cookies from it. Other newspapers may block you based on your repeated use of their site, or convert previously free stories to pay stories without notice.
<! -------------------COLUMN 3 (RIGHT) ----------------------- -->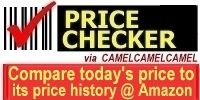 Enter an item, or preferably paste its Amazon URL (address)
Spot a bargain by comparing its price to its price history.
41400
---

Visit Our Sister Site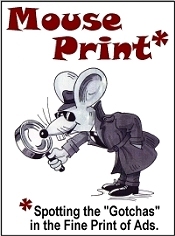 ---
Newsletter Sign Up
Every Monday morning, get a preview of the latest consumer stories and the Bargain of the Week in your email box...free! Sign up now.

---
ADV
---
Consumer News
---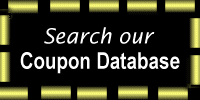 ---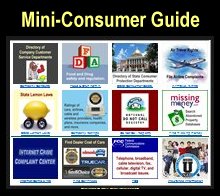 Not an ad!

---
<! -------------------COLUMN 4 ----------------------- -->
ADV
---
Bargain of the Week
Become a New Sam's Club Member for $45 -- Get $70 Back (maybe)!!!
Here's a really amazing deal...maybe. Until January 31, NEW members can buy a Sam's Club membership for $45 but you will
get back a $45 Sam's e-gift card
for future purchases. And if you use an American Express card NOT ISSUED BY AMEX ITSELF (such as one issued by US Bank), you MAY
get back another $25 credit
to your credit card if you first enroll in the offer. (The rules technically say you cannot combine this $25 back with any other offer... so be forewarned... but what do you have to lose?). Those with Amex cards issued directly by American Express should check the offers section of their website to see if the Sam's Club $25 deal is in their list. If so, enroll in it before buying your new Sam's Club membership. Do NOT use the American Express offer link above.
See also: Hot Deals

<! -------------------COLUMN 5 ----------------------- -->
Consumer Reports
How Private Are Your Genetic Testing Results?
Consumer Reports just did a
major investigation of DNA testing companies
like 23andMe, Ancestry, etc. and found that they tended to overcollect information and overshare it with others.
---
More from Consumer Reports
Updated daily; Most stories free
<! -------------------COLUMN 6 ----------------------- -->