TWITTER Week of July 4, 2022 (see last week)
<! -------------------COLUMN 2 (MIDDLE) ----------------------- -->
Top Stories
Consumer World Original
Mouse Print* -- Florida's Natural Orange Juice Goes Rogue

There are some products that are known for key characteristics. Ivory soap will be 99-44/100ths percent pure. Tropicana orange juice will be "not from concentrate." Those characteristics are embedded in our minds. Now, Florida's Natural orange juice, also well known for being made just like Tropicana, has quietly changed its historic composition. Could you tell grabbing a carton at the store? That is our Mouse Print* story this week.

---
Is It Cheaper to Buy Groceries Online Rather Than In-store?
A writer for CNET recently conducted a little experiment checking the prices of 38 common grocery items at a Stop & Shop supermarket as well as two online sellers. He wanted to see when you figured in all the fees and charges which was the least expensive way to buy groceries.

---
ADV

---


Updated daily
---
30 Tricks Sellers Use to Get You to Buy
Companies use an arsenal of marketing tricks to convince customers they're scoring bargains, often duping them into spending more or paying right away without checking the competition. While many of these tactics have been used for decades, some of the methods are increasingly sophisticated. Here are 30 sneaky pricing and selling strategies to guard against. Be aware that some companies employ more than one.

---
Get a Free QR Code Tester to Alert You to Scams
[NOTE: See warning at the end.] QR codes are everywhere these days to easily take you to a website just by pointing your cellphone at them. Now
scammers are using them
to take you to malware-infected websites. How can you protect yourself? Two companies are providing apps to check for malware when scanning a QR code. Links to them are in the previous link. WARNING: Some stories have suggested that Kaspersky, mentioned in the Tom's Guide story, is controlled by the Russian government and therefore is a threat to your digital security with respect to data collection. Instead of that you can use the Sophos app or you can
use these additional tips to help spot a QR scam
.
---
FTC Proposes Car Sales Rules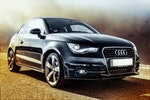 Sensing abuses in the car sales business, the FTC is proposing
national standards for how cars are sold
. This includes advertising a "true offering price" that is all-inclusive except for taxes, government fees, and optional equipment. The goal is to ban bait and switch tactics and junk fees.
---
NOTE: We
only
feature free stories that are fully readable. If you are blocked, try a different browser and clear NYT cookies from it. Other newspapers may block you based on your repeated use of their site, or convert previously free stories to pay stories without notice.
<! -------------------COLUMN 3 (RIGHT) ----------------------- -->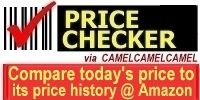 Enter an item, or preferably paste its Amazon URL (address)
Spot a bargain by comparing its price to its price history.
402705
---

Visit Our Sister Site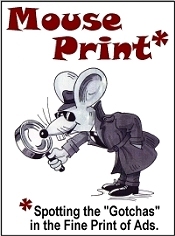 ---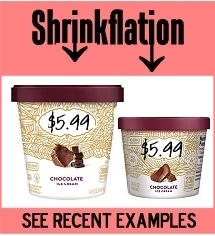 ---
---
Newsletter Sign Up
Every Monday morning, get a preview of the latest consumer stories and the Bargain of the Week in your email box...free! Sign up now.

---
ADV
---
Consumer News
---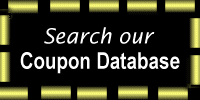 ---
<! -------------------COLUMN 4 ----------------------- -->
ADV
---
Bargain of the Week
Free Garnier Olia Hair Color - After Rebate
Garnier is giving a full price rebate on its Olia hair color. You must purchase it at Walmart, Target, Walgreens, CVS, Rite Aid, Kroger, Albertsons, HEB, Meijer, Wakefern, or Publix.
Get the rebate form here
.
See also: Hot Deals

<! -------------------COLUMN 5 ----------------------- -->
Consumer Reports
7 Questions to Ask Before Buying a Car
According to Consumer Reports, there are a whole bunch of things to consider before heading to the dealership to buy a car, and even more once you get there. Here are their
car buying tips
.
---
More from Consumer Reports
Updated daily; Most stories free
<! -------------------COLUMN 6 ----------------------- -->