Week of May 13, 2019 (see last week)
<! -------------------COLUMN 2 (MIDDLE) ----------------------- -->
Top Stories
TV Drug Ads Soon to Include Their Price; Million Dollar Pills on the Horizon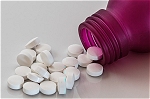 Last week, the Food and Drug Administration announced new rules requiring drug manufacturers to
disclose the retail price of prescription drugs
that it promotes in television commercials. The hope is it will make consumers think twice before asking for a particular drug and
might even bring down drug prices
. This comes not a minute too soon, as some drug companies see some new
drug treatments costing as much as one to two million dollars
.
---
America's Favorite/Least Favorite Airlines and Hotel Chains

The American Customer Satisfaction Index (ACSI) is out with its annual travel report. While satisfaction with U.S. airlines was up, hotels took a dip. Alaska, JetBlue, and Southwest top the airlines list, while Hilton and Marriott take top honors for hotels. TripAdvisor came in first place for Internet travel sites primarily because of its vast collection of travel reviews. The full detailed report is here.

---
ADV

---

---
11 Surprising Uses for Everyday Items
These are similar to hints from Heloise, but without the famed household guru. Got a stuck zipper? Use a crayon on both sides to unstick it. Want to make candles burn longer? Freeze them the night before, and add some salt into the pool of melted parafin after lighting. Here are nine
more novel uses of common products
.
---
Consumer World Original
Mouse Print* -- How Much Cereal is Really in This Box?

A faithful reader (literally and figuratively) discovered recently that he got shortchanged on a $5+ box of Passover breakfast cereal. And when the company divined a solution, we told them their plan wasn't kosher. (Yes, we know, three plays on words in one short paragraph is a bit much.) That is our Mouse Print* story this week.


Consumer World
---
NOTE: We
only
feature free stories that are fully readable. If you are blocked, try a different browser and clear NYT and WashPost cookies from it. Other newspapers may block you based on your repeated use of their site, or convert previously free stories to pay stories without notice.
<! -------------------COLUMN 3 (RIGHT) ----------------------- -->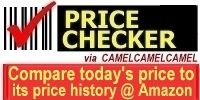 Enter an item, or preferably paste its Amazon URL (address)
Spot a bargain by comparing its price to its price history.
286243
---

Visit Our Sister Site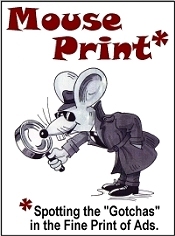 ---
Newsletter Sign Up
Every Monday morning, get a preview of the latest consumer stories and the Bargain of the Week in your email box...free! Sign up now.

---
ADV
---
Consumer News
---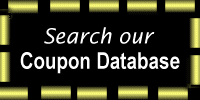 ---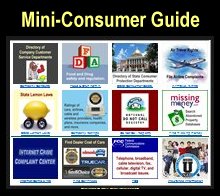 Not an ad!

---
<! -------------------COLUMN 4 ----------------------- -->
ADV
---
Bargain of the Week
Monday Only -- Get 15% Back from 400 Retailers
Ebates is celebrating its 20th anniversary offering
15% back on purchases
made through their links to 400 popular stores like Dell, Macy's, Expedia, Zales, Ulta, GNC (20% back), Orbitz, LL Bean, New Balance, Walgreens, Neiman Marcus, Vitamin Shoppe (20% back), and more. Ebates is now part of Rakuten. New members get a $10 bonus too after making a $25+ purchase within 90 days of getting a free membership. ++
See also: Hot Deals

<! -------------------COLUMN 5 ----------------------- -->
Consumer Reports
Hidden Risks of Buying a Used Car
Consumer Reports had a team of secret shoppers look into purchasing used cars with known safety defects. They checked over 800 cars offered for sale that had recalls, and discovered that almost
15% of them had never been brought in to be fixed
.
---
More from Consumer Reports
Most stories are free
<! -------------------COLUMN 6 ----------------------- -->
Consumer World Originals
Archive
---