TWITTER Week of November 23, 2020 (see last week)
<! -------------------COLUMN 2 (MIDDLE) ----------------------- -->
Top Stories
Consumer World Original
Mouse Print* -- Lowe's Extended Protection Plans Called Deceptive

We're always asked if we want to buy an extended warranty when buying appliances, electronics and other goods. It is usually not worth it, but some shoppers buy it anyway. And when a problem arises, they expect to get the great coverage promised. One Lowe's customer learned the hard way how this company's service plans really work. That is our Mouse Print* story this week.

---
Top 10 Tips to Bag a Bargain During a Very Different Black Friday Month
---
10 Most Reliable Cars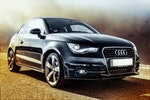 Collecting data on over 300,000 cars, Consumer Reports studies problem areas on cars, their own test data, and surveys of owner satisfaction with their vehicles. The results helps them create their most reliable cars list. Topping the list this year is the Toyota Prius.

---
Please Help Support Consumer World

For 25 years, Consumer World has served readers with the latest consumer news, money-saving tips, and independent investigations. It is your generosity (and not advertising nor corporate contributions) that keeps this site and Mouse Print* available as free consumer resources. So MrConsumer turns to you and humbly asks for your support again this year. Your gift will be most appreciated.

---
ADV

---
Turkey Hotline Is Open
The Butterball Turkey Talk-Line is once again open to help you avoid Thanksgiving disasters. The website as well as live turkey specialists can help you defrost your turkey the right way(s) and cook it properly to avoid dry white meat. The hotline is 1-800-BUTTERBALL, but you can also text, email, or chat with a specialist.

---


Updated daily
---
Consumer Humor
He Printed a 5-Foot Boarding Pass and Tried to Use It
Before the latest recommendations to not fly this month, this guy decided he would print his boarding pass just a little larger than usual since the rules don't specify any particular size. Then he went to the airport.
Here's the short video
.
---
NOTE: We
only
feature free stories that are fully readable. If you are blocked, try a different browser and clear NYT cookies from it. Other newspapers may block you based on your repeated use of their site, or convert previously free stories to pay stories without notice.
<! -------------------COLUMN 3 (RIGHT) ----------------------- -->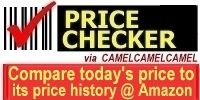 Enter an item, or preferably paste its Amazon URL (address)
Spot a bargain by comparing its price to its price history.
705653
---

Visit Our Sister Site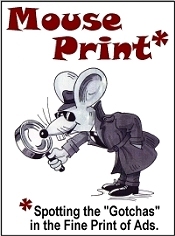 ---
Newsletter Sign Up
Every Monday morning, get a preview of the latest consumer stories and the Bargain of the Week in your email box...free! Sign up now.

---
ADV
---
Consumer News
---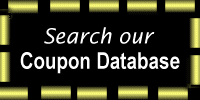 ---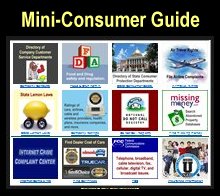 Not an ad!

---
<! -------------------COLUMN 4 ----------------------- -->
ADV
---
Bargain of the Week
Want to Try Streaming TV? Get Roku SE for $17
If you have an HDTV but no streaming TV services (but do have WiFi), why not try a
Roku SE from Walmart for only $17
. It gives you access to hundreds of free and paid streaming TV services. Although it technically is not supposed to be on sale until Wednesday, the 25th online and Friday in stores, it is actually already online. Unfortunately, you will have to pay $5.99 shipping.
500 CVS Pills - $5
It only happens once or twice a year. CVS is offering 500 count bottles of CVS Health 81 mg aspirin, ibuprofen or acetaminophen for
only $5
through Wednesday the 25th only. And, in your CVS coupons at the printer or online you can find a $2 off an $8 purchase of pain relievers which you may be able to apply to the purchase of two of these, making your net cost $4 each.
See also: Hot Deals

<! -------------------COLUMN 5 ----------------------- -->
Consumer Reports
Comparison of the iPhone 12 Models
If you are thinking about buying the new
iPhone 12
, Consumer Reports describes the differences in the various models they are offering.
---
More from Consumer Reports
Updated daily; Most stories free
<! -------------------COLUMN 6 ----------------------- -->
Consumer World Originals
Archive
---
Support Consumer Journalism