TWITTER Week of November 16, 2020 (see last week)
<! -------------------COLUMN 2 (MIDDLE) ----------------------- -->
Top Stories
Consumer World Original
Mouse Print* -- Use This Kohl's Cash Trick for Extra Savings

Over the past few weeks, we've been focusing on various store policies that are sometimes anti-consumer. This week, we examine a little-known policy at Kohl's that is actually generous and will save you money. That is our Mouse Print* story this week.

---
His Pictures Were Stolen by a Crook and Used to Lure Women in a Romance Scam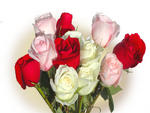 All you male readers out there... imagine if your online pictures were stolen and used in a romance scam to trick women into falling in love so the crook could ask them for money. That's what happened to this poor Massachusetts gay guy, who decided to track down the scammer who was preying on women. NY Times link to story. (Alternate link here.)

---
Top 10 Tips to Bag a Bargain During a Very Different Black Friday Month
---
ADV

---
Top 10 Cars That Hold Their Value Best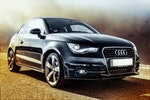 As soon as you drive your new car out of the showroom, it loses value. Over five years, the average car depreciates by almost half. The cars on this list, however, only lose between 30 and 43-percent. Topping the list is the Jeep Wrangler Unlimited.

---


Updated daily
---
Consumer Health
Stop the Whining, Wear a Mask
The CDC just came out with new guidance saying that good fitting cloth
masks protect both the person wearing it as well as others
. This "Be Our Guest" must-see parody video above drives home the point of wearing a mask, but has some offensive language.
---
NOTE: We
only
feature free stories that are fully readable. If you are blocked, try a different browser and clear NYT cookies from it. Other newspapers may block you based on your repeated use of their site, or convert previously free stories to pay stories without notice.
<! -------------------COLUMN 3 (RIGHT) ----------------------- -->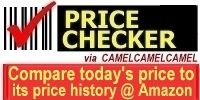 Enter an item, or preferably paste its Amazon URL (address)
Spot a bargain by comparing its price to its price history.
705551
---

Visit Our Sister Site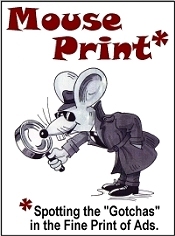 ---
Newsletter Sign Up
Every Monday morning, get a preview of the latest consumer stories and the Bargain of the Week in your email box...free! Sign up now.

---
ADV
---
Consumer News
---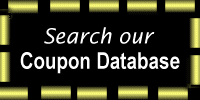 ---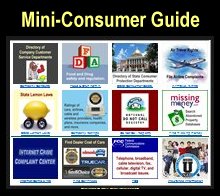 Not an ad!

---
<! -------------------COLUMN 4 ----------------------- -->
ADV
---
Bargain of the Week
Kohl's Black Friday Sale Begins Sunday, Nov. 22 -- Small Appliances, Crazy Low Prices
Kohl's Black Friday sale starts this coming Sunday, both online and in-store. Use their 15% off coupon on a bunch of small appliances for only
$2.14 to $9.54 after rebate
(see pages 10-11). They also have a Ninja blender/food processor with shake cups for $101.99 after coupon plus get $30 back in Kohl's Cash (see page 11).
See also: Hot Deals

<! -------------------COLUMN 5 ----------------------- -->
Consumer Reports
Best Cookware Sets
Whether you like nonstick pots and pans or uncoated ones, Consumer Reports offers
10 cookware sets
(listed in alphabetical order) that did well in its tests.
---
More from Consumer Reports
Updated daily; Most stories free
<! -------------------COLUMN 6 ----------------------- -->
Consumer World Originals
Archive
---
Support Consumer Journalism