TWITTER Week of March 9, 2020 (see last week)
<! -------------------COLUMN 2 (MIDDLE) ----------------------- -->
Top Stories
Consumer World Original
Mouse Print* -- Here We Downsize Again - Winter 2020

Thanks to sharp-eyed readers, we present another round of grocery products that are cleverly shrinking in size, thus hiding a manufacturer's price increase. That is our Mouse Print* story this week.

---
Can You Get a Refund for Travel Because of the Coronavirus?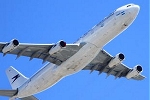 Travelers are beginning to worry about reservations they have made for air travel, cruises, hotels, and more because of the spreading coronavirus around the world. Travel expert Christopher Elliott explains the various rules and policies for getting a refund.

---
ADV

---

---
Food Delivery Apps May Be Gouging You
Are you hooked on having meals delivered via apps such as Grubhub, DoorDash, Uber Eats, and Postmates? If so, you may be grossly overpaying for those meals. A test by the New York Times reveals that on a sample meal,
these apps charged between 25% and 91% more
than taking out the meal yourself at the restaurant. Some of these apps markup the price of the food as well as charge a variety of delivery and service fees.
---
Shark Tank's Barbara Corcoran Lucked Out and Is Getting Back $400K from Imposter Scam
We reported last week that even savvy investors like Shark Tank's Barbara Corcoran can fall victim to an imposter scam. Fortunately, Barbara's bank in the U.S. was able to contact the German bank that the crook used to swindle her. That bank froze the account so the money could be returned to her.


---
NOTE: We
only
feature free stories that are fully readable. If you are blocked, try a different browser and clear NYT cookies from it. Other newspapers may block you based on your repeated use of their site, or convert previously free stories to pay stories without notice.
<! -------------------COLUMN 3 (RIGHT) ----------------------- -->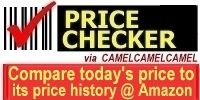 Enter an item, or preferably paste its Amazon URL (address)
Spot a bargain by comparing its price to its price history.

---

Visit Our Sister Site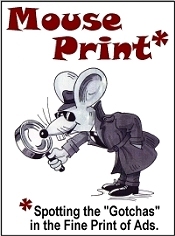 ---
Newsletter Sign Up
Every Monday morning, get a preview of the latest consumer stories and the Bargain of the Week in your email box...free! Sign up now.

---
ADV
---
Consumer News
---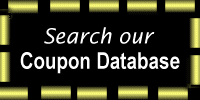 ---
---
<! -------------------COLUMN 4 ----------------------- -->
ADV
---
Bargain of the Week
Free Sample of Persil Detergent Disc
If you would like to try a Persil disc (detergent packet), you can request it in a neat way by asking your smart speaker (Alexa or Google Home/Assistant) for one.
Follow these instructions
. If you have never signed up with sendmeasample.net, you cannot use a Google smart speaker, but rather must use Google Assistant on your phone.
See also: Hot Deals

<! -------------------COLUMN 5 ----------------------- -->
Consumer Reports
How to Choose a Home Inspector
With mortgage rates at all-time lows, this spring is sure to be a great time to buy a new house. When you find the one of your dreams, however, you better be sure its beauty is more than skin-deep. Here's
how to choose a home inspector
.
---
More from Consumer Reports
Most stories are free
<! -------------------COLUMN 6 ----------------------- -->
Consumer World Originals
Archive
---
Support Consumer Journalism