TWITTER Week of June 7, 2021 (see last week)
<! -------------------COLUMN 2 (MIDDLE) ----------------------- -->
Top Stories
Shrinkflation: See All the Downsized Products
For new readers, know that we've been tracking shrinking products for decades.
See many of them here
. And for everyone... last week,
MrConsumer talked on TV
about the long history of downsizing, and spoke more generally about it on
Consumers' Checkbook's podcast
.
---
Consumer World Original
Mouse Print* -- Amazon Quietly Changes Terms Dropping Mandatory Arbitration

In a move consumer advocates thought they would never see, Amazon no longer requires consumers to settle all disputes with the company via arbitration and no longer bans court or class action lawsuits. How did this come about? Very clever consumer lawyering! That is our Mouse Print* story this week.

---
Fake Reviews Now Being Posted for Medical Facilities, Doctors
Shoppers rely on reviews when making purchases of all types. But some also do that when picking a doctor or medical facility. An investigation by the Washington Post reveals that some of these reviews are fake on Google, TrustPilot, Yelp, and other sites where medical reviews can be found. A phony review of a restaurant or toaster oven is one thing, but it is quite another when it comes to health professionals.

---
ADV

---


Updated daily
---
Consumer Alert
PayPal's Purchase Protection Has Loopholes
Most people know that if you pay for a purchase with PayPal, you get buyer protection promising a refund if you don't get the item or there is a misrerpresentation. The consumer in the video above found out the hard way that there's a big catch to getting his money back -- he has to return his particular purchase -- to China!
---
NOTE: We
only
feature free stories that are fully readable. If you are blocked, try a different browser and clear NYT cookies from it. Other newspapers may block you based on your repeated use of their site, or convert previously free stories to pay stories without notice.
<! -------------------COLUMN 3 (RIGHT) ----------------------- -->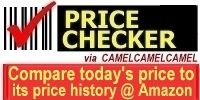 Enter an item, or preferably paste its Amazon URL (address)
Spot a bargain by comparing its price to its price history.
705546
---

Visit Our Sister Site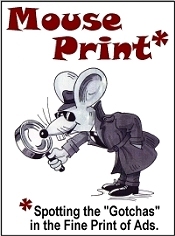 ---
Newsletter Sign Up
Every Monday morning, get a preview of the latest consumer stories and the Bargain of the Week in your email box...free! Sign up now.

---
ADV
---
Consumer News
---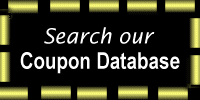 ---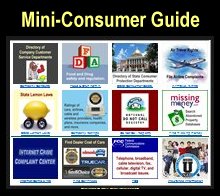 Not an ad!

---
<! -------------------COLUMN 4 ----------------------- -->
ADV
---
Bargain of the Week
Almond Breeze Class Action Settlement - Get Back $ for Purchases
If you bought Almond Breeze almondmilk or one of many variations between April 15, 2014 through May 17, 2021, you may be entitled to 50 cents back per container (up to 10 purchases without receipts) due to a class action settlement.
See the eligible products and the claim form
.
See also: Hot Deals

<! -------------------COLUMN 5 ----------------------- -->
Consumer Reports
Products on Deep Discount in June
Consumer Reports says that June is a good month to buy blenders, sunscreen, blood pressure monitors, smart watches, and more. Here are
some of the deals to look for
.
---
More from Consumer Reports
Updated daily; Most stories free
<! -------------------COLUMN 6 ----------------------- -->
Consumer World Originals
Archive
---
Support Consumer Journalism