Week of July 29, 2019 (see last week)
<! -------------------COLUMN 2 (MIDDLE) ----------------------- -->
Top Stories
2% Cashback Credit Card CORRECTION
A few weeks ago we told you that in the wake of the popular Citi Double Cash (2% cash back) credit card cutting back virtually all its benefits that the PayPal 2% Cashback Mastercard still had those benefits. MrConsumer's card arrived a few days ago, with no benefits brochure included. A call to Mastercard itself revealed that this card has virtually no benefits like extended warranty, price protection, CDW, etc., and only has ID theft protection. This is despite the link on the card's homepage which lists a complete roster of those great benefits and previous confirmation of them by Synchrony bank's customer service department. We apologize to readers who were misled. The bank just provided us with a response which basically said they are going to correct the link to show only the benefits that actually come with the card.
---
Check Your Eligibility for the Equifax Breach Settlement

Last week,
Equifax agreed to settle cases
arising out of its huge 2017 data breach affecting 147 million people. The settlement (still to be approved by the court) could total $700-million. To see if your data was involved in the breach and therefore eligible for compensation, use this
checking tool
. If eligible, you can get up to 10 years of credit monitoring services for free OR up to $125 in cash.
Read about the limits
based on the number of claimants. People who experienced significant losses can be entitled to up to $20,000. See the options and
file a claim here
.
---
ADV

---

---
What the T-Mobile/Sprint Merger Means for Customers

Late last week, the Department of Justice approved merging Sprint into T-Mobile. T-Mobile promised not to raise prices for three years, and Sprint's prepaid business (Boost and Virgin Mobile) are being sold off to Dish Network. That company plans to become a new fourth wireless provider. There will be issues down the road because T-Mobile is not likely to maintain Sprint's CDMA network (and that means you may have to buy a new phone). Here's more about what the merger will mean for you.

---
Consumer World Original
Mouse Print* -- Group Asks FTC to Investigate Prime Day Promotions

Public Citizen is pointing fingers at a lot of big media companies that published lists of "best deals" during Amazon's recent Prime Day sale. They say those companies quietly pocketed money when readers bought any of the items they promoted. That is our Mouse Print* story this week.

---
NOTE: We
only
feature free stories that are fully readable. If you are blocked, try a different browser and clear NYT and WashPost cookies from it. Other newspapers may block you based on your repeated use of their site, or convert previously free stories to pay stories without notice.
<! -------------------COLUMN 3 (RIGHT) ----------------------- -->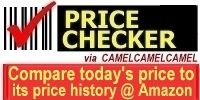 Enter an item, or preferably paste its Amazon URL (address)
Spot a bargain by comparing its price to its price history.

---

Visit Our Sister Site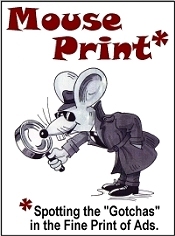 ---
Newsletter Sign Up
Every Monday morning, get a preview of the latest consumer stories and the Bargain of the Week in your email box...free! Sign up now.

---
ADV
---
Consumer News
---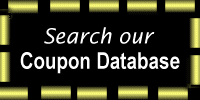 ---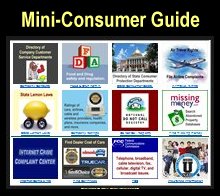 Not an ad!

---
<! -------------------COLUMN 4 ----------------------- -->
ADV
---
Bargain of the Week
All CVS Vitamins - Buy One, Get One Free
It has been a while since CVS has advertised that
ALL CVS Health brand vitamins are buy one, get one free
. Most weeks, it says "select" ones, and you never know if the ones you want are on sale or not. Sale ends Saturday. Note: Costco sale prices will likely still be less expensive than this sale.
3 Packs of Plackers Flossers $9.10 (or less) + $5 Target Promo Gift Card
If you floss, here is a flosser with double strings on each flosser. They are $3.79 for a package of 160. If you buy three packages, there is a 20% off coupon in the Cartwheel section of Target.com, and you will get a $5 promotional gift card to boot. Use a Target RedCard for an additional 5% off. Order online for pickup at your local store. Here are
detailed instructions
. Offer ends 8/3. Note some reviewers love these flossers, others don't.
See also: Hot Deals

<! -------------------COLUMN 5 ----------------------- -->
Consumer Reports
Choosing Between a Top-Loading and Front-Loading Washing Machine
Consumer Reports, in two separate stories highlights the pros and cons of
top-loading washing machines
versus the
front loading
type. [Ratings are for members only.]
---
More from Consumer Reports
Most stories are free
<! -------------------COLUMN 6 ----------------------- -->
Consumer World Originals
Archive
---