TWITTER Week of July 20, 2020 (see last week)
<! -------------------COLUMN 2 (MIDDLE) ----------------------- -->
Top Stories
Consumer World Original
Mouse Print* -- Thanks for Nothing - Summer 2020

It is time for another edition of our jaw-dropping, knee-slapping, award-winning feature called "Thanks for Nothing." Alright, we're exaggerating. But the dubious advertised offers we spotlight should at least elicit a chuckle or a snicker. That is our Mouse Print* story this week.

---
These Stores Now (or Will Soon) Require Masks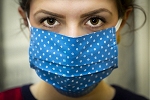 Major retailers have just announced that you will need to wear a mask if you want to shop at their stores. This continually updated list includes a lot of the biggies like Walmart, Target, CVS, Walgreens, Costco, Kohl's, Home Depot, Lowe's, Starbucks, and many more.

---
ADV

---
CVS in Oklahoma Fined for Prescription Errors and Short-Staffing
The Oklahoma pharmacy board just fined CVS $75,000 for safety issues it found at four of its pharmacies. There was understaffing, and an error rate of nearly 22 percent in the 305 prescriptions checked during an audit. The findings at these CVS pharmacies mirror complaints nationwide at various chain drugstores that authorities hear about from pharmacists themselves. [Link may not work in all browsers. Alternate link is here.]

---


Updated daily
---
Is Your Toaster Eavesdropping on You?

As devices in our homes get smarter and smarter because they are connected to our wifi system and can respond to voice commands, privacy advocates worry that they may be listening in to our conversations and collecting too much personal data. To combat this, a bill was just introduced in Congress to alert you to products that can record audio or video. This bill may have stemmed from an eye-opening report by KUTV earlier this year that revealed that Feit brand smart light bulbs had a privacy policy that suggested the bulb and its app collected ridiculous amounts of private information (which it could not possibly do). Watch the original video.

---
Consumer Humor
Camera Store Takes Unique Safety Measures
If you find a funny consumer-related video or picture (not copyrighted) please submit it with a link to the source to: comment (at symbol) ConsumerWorld.org .
---
NOTE: We
only
feature free stories that are fully readable. If you are blocked, try a different browser and clear NYT cookies from it. Other newspapers may block you based on your repeated use of their site, or convert previously free stories to pay stories without notice.
<! -------------------COLUMN 3 (RIGHT) ----------------------- -->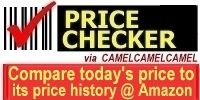 Enter an item, or preferably paste its Amazon URL (address)
Spot a bargain by comparing its price to its price history.
705566
---

Visit Our Sister Site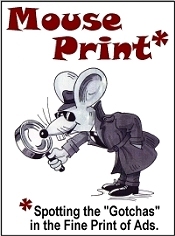 ---
Newsletter Sign Up
Every Monday morning, get a preview of the latest consumer stories and the Bargain of the Week in your email box...free! Sign up now.

---
ADV
---
Consumer News
---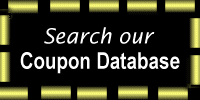 ---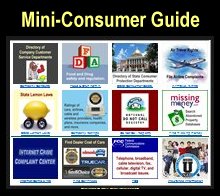 Not an ad!

---
<! -------------------COLUMN 4 ----------------------- -->
ADV
---
Bargain of the Week
Get a Target RedCard and a Coupon for $40 off $40
If you apply for and are approved for a Target RedCard (debit or credit) by July 25, you will
get a coupon mailed to you for $40 off a $40 purchase
(some exclusions apply). The Target debit RedCard is just like at ATM card connected to your checking account. It will save you 5% off Target purchases, give you an extended return period, and free shipping on many orders. Coupon must be redeemed by August 29.
Last Chance: Get $5 Off $10 AMEX "Shop Small" Purchases Up to 10 Times
American Express is encouraging you to "shop small" months earlier than usual, and they will reward AMEX cardholders handsomely. Spend $10 or more (after taxes) at
qualified small businesses
(see map) or search this
list
, and get a statement credit for $5. You can do this up to 10 times! You must
register
your American Express card by July 26, and finish all your shopping by September 20th. Be sure to check the
fine print
.
See also: Hot Deals

<! -------------------COLUMN 5 ----------------------- -->
Consumer Reports
Best Vacuums for Pet Hair
Consumer Reports tests dozens of vacuums each year. This list shows those models (listed alphabetically) that rated
"excellent" on picking up pet hair
. Specific ratings only available to C/R subscriber.
---
More from Consumer Reports
Updated daily; Most stories free
<! -------------------COLUMN 6 ----------------------- -->
Consumer World Originals
Archive
---
Support Consumer Journalism