TWITTER Week of August 24, 2020 (see last week)
<! -------------------COLUMN 2 (MIDDLE) ----------------------- -->
Top Stories
Consumer World Original
Mouse Print* -- Scammers Rake in Millions But Only Have to Repay Thousands When Caught

The old adage "crime pays" is unfortunately alive and well when it comes to scammers who rip off consumers. Recent case settlements by the federal Consumer Financial Protection Bureau reveal that perpetrators have to pay little in fines or restitution even after stealing millions. That is our Mouse Print* story this week.

---
Best Free Antivirus Software
It is a good idea to periodically re-evaluate and update the antivirus software on your computer. In this story, PC Magazine tested and evaluated 17 different free programs, and awarded "Editor's Choice" to Kaspersky Security Cloud Free. Read the full reviews and see how other brands rated.

---
ADV

---
Can You Really Buy Prescription Eyeglasses Online for Just $7?
Zenni Optical sells prescription glasses online for as little as $7. Is it possible to save hundreds of dollars buying eyeglasses online? How easy is it? How good are the glasses? This Newsweek writer put Zenni to the test. Our advice: think of how many eyeglass frames look good on the rack of your favorite optical shop, but when you try them on they look horrible. Now imagine making choices with online pictures only. This is not something MrConsumer is willing to do, yet thousands of people do it.

---


Updated daily
---
As Seen on TV
Mr. MyPillow Is Pitching a Dubious Cure for COVID-19; Anderson Cooper Is Not Buying It
If you find a funny consumer-related video or picture (not copyrighted) please submit it with a link to the source to: comment (at symbol) ConsumerWorld.org .
---
NOTE: We
only
feature free stories that are fully readable. If you are blocked, try a different browser and clear NYT cookies from it. Other newspapers may block you based on your repeated use of their site, or convert previously free stories to pay stories without notice.
<! -------------------COLUMN 3 (RIGHT) ----------------------- -->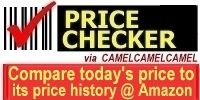 Enter an item, or preferably paste its Amazon URL (address)
Spot a bargain by comparing its price to its price history.
705519
---

Visit Our Sister Site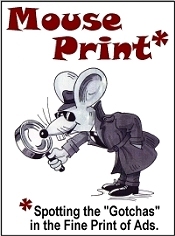 ---
Newsletter Sign Up
Every Monday morning, get a preview of the latest consumer stories and the Bargain of the Week in your email box...free! Sign up now.

---
ADV
---
Consumer News
---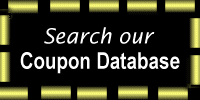 ---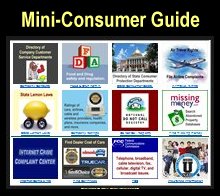 Not an ad!

---
<! -------------------COLUMN 4 ----------------------- -->
ADV
---
Bargain of the Week
Join Costco for $60/yr., Get $40 Gift Card
If you are a "new" Costco member (or an old member whose membership expired prior to April 1, 2020), you can join for the regular price of $60 via Groupon, but
get a $40 gift card, and a second $40 off
offer for a $250 online purchase.
Search for Costco
at the Groupon site. You must sign up for auto-renewal and have a Visa card. Be sure to cancel auto-renewal after you get your gift card if you don't want your membership to continue after the first year. Offer NOT good for current renewals. Voucher redemption help is
here
. Groupon offer ends August 31, but you can redeem the voucher you purchase later. ++
Western Digital 1-TB Solid State Drive - $94.49
Is your desktop computer getting slower all the time? You may need to upgrade from a conventional hard drive to a solid state one with no moving parts. MrConsumer did this a year ago with this very item -- a
Western Digital 1-TB solid state hard drive
-- and it dramatically cut the boot up time by 75 percent. It comes with a five-year warranty, and shipping is free. To get the $94.49 price, you must be a new Western Digital store customer. Register for an account on their website first, then go back and add the hard drive to your cart. It will automatically take off $10 and give you a free 32-gb flash drive. Offer good through 8/29. NOTE: As of 8/25, the free thumb drive is out of stock, but may be replenished and added back to the offer by Saturday.
See also: Hot Deals

<! -------------------COLUMN 5 ----------------------- -->
Consumer Reports
The Five Best Video Doorbells
If you are in the market for a video doorbell, Consumer Reports says these are the
best five devices
. Mini-reviews provided, but not actual ratings. Hint: Nest was the actual one with the highest ratings, followed by Wisenet.
---
More from Consumer Reports
Updated daily; Most stories free
<! -------------------COLUMN 6 ----------------------- -->
Consumer World Originals
Archive
---
Support Consumer Journalism