TWITTER Week of August 9, 2021 (see last week)
<! -------------------COLUMN 2 (MIDDLE) ----------------------- -->
Top Stories
Consumer World Original
Mouse Print* -- Here We Downsize Again - Summer 2021 (Part 2)

In this final part of our series on shrinking groceries (until December), we show you before and after pictures of nearly a dozen products giving you less for your money. That is our Mouse Print* story this week.

---
Customer Satisfaction Rankings Announced for Major Appliance Manufacturers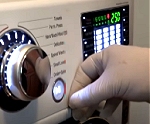 J.D. Power just released its customer satisfaction survey of over 21,000 shoppers who bought major appliances in the past year. The results are broken down by type of appliance like refrigerators, washers, etc. The top-ranked manufacturer in most categories was Samsung. This is contrary to data from Consumer Reports that suggest that LG is a much more reliable brand than Samsung. JDPA's survey was conducted shortly after purchase and thus before most appliances go on the fritz. The JDPA survey also ranked retail stores selling major appliances.

---
ADV

---


Updated daily
---
Consumer Alert
Where Is Money Donated to ASPCA Going?
CBS recently investigated the ASPCA and the hundreds of millions of dollars it raised from those heart-tugging animals in distress commercials. It turns out that they share almost nothing with the local SPCA organizations around the country.
---
NOTE: We
only
feature free stories that are fully readable. If you are blocked, try a different browser and clear NYT cookies from it. Other newspapers may block you based on your repeated use of their site, or convert previously free stories to pay stories without notice.
<! -------------------COLUMN 3 (RIGHT) ----------------------- -->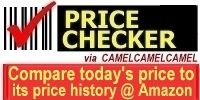 Enter an item, or preferably paste its Amazon URL (address)
Spot a bargain by comparing its price to its price history.
417637
---

Visit Our Sister Site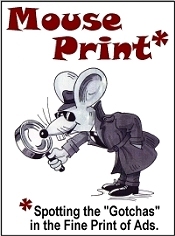 ---
Newsletter Sign Up
Every Monday morning, get a preview of the latest consumer stories and the Bargain of the Week in your email box...free! Sign up now.

---
ADV
---
Consumer News
---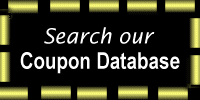 ---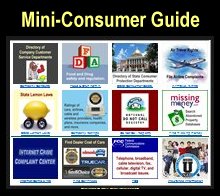 Not an ad!

---
<! -------------------COLUMN 4 ----------------------- -->
ADV
---
Bargain of the Week
Buy a BJ's Wholesale Club Membership for $50, Get $50 Credit
Until August 22 only, new members who
join BJ's Wholesale Club for $50, will get a $50 credit
on their membership account. This $50 credit must be used at BJ's within 30 days or you lose it. It can reportedly be used to buy a BJ's gift card, and that will extended the life of the $50 credit.
See also: Hot Deals

<! -------------------COLUMN 5 ----------------------- -->
Consumer Reports
Upgrade Your Kitchen for Less
Consumer Reports offers strategies for doing a
kitchen makeover on a tight budget
. It also lists specific highly rated major kitchen appliances available at modest (but not cheap) prices.
---
More from Consumer Reports
Updated daily; Most stories free
<! -------------------COLUMN 6 ----------------------- -->