TWITTER Week of September 21, 2020 (see last week)
<! -------------------COLUMN 2 (MIDDLE) ----------------------- -->
Top Stories
Consumer World Original
Mouse Print* -- Black Forest Products: Real Juicy?

A commercial for a seemingly healthy snack caught MrConsumer's eye last week. It claimed to be made with real fruit juice and color from natural sources. But a small, faint footnote changed everything. That is our Mouse Print* story this week.

---
Best Insurance Companies for Homeowners and Renters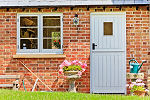 J.D. Power's home insurance study examines overall customer satisfaction with companies providing homeowners and renters insurance. Satisfaction is measured by examining five factors: interaction; policy offerings; price; billing process and policy information; and claims. Believe it or not, this is the first year in memory that Amica did not top the list (but they are a very close second).

---
ADV

---


Updated daily
---
How to Score a Major Furniture Find on Resale Sites
September is a big month for people to move every year, and that means families may be looking to get rid of unwanted furniture and other items. So, that could be the time to pick up a great deal. And if you know your merchandise, you could snare designer-quality items at bargain basement prices.

---
13 Fast Food Secret Menu Items
Did you know that some fast food restaurants like McDonald's, Chipotle, Five Guys, and others have some items that you can order that are not featured on their regular menu? For example, Burger King has a rodeo burger which is a regular cheeseburger but with fried onion rings and bbq sauce added.

---
Not Consumer, But Funny
2020 Comedy Wildlife Photo Awards Finalists
---
If you find a funny consumer-related video or picture (not copyrighted) please submit it with a link to the source to: comment (at symbol) ConsumerWorld.org .
---
NOTE: We
only
feature free stories that are fully readable. If you are blocked, try a different browser and clear NYT cookies from it. Other newspapers may block you based on your repeated use of their site, or convert previously free stories to pay stories without notice.
<! -------------------COLUMN 3 (RIGHT) ----------------------- -->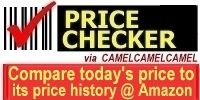 Enter an item, or preferably paste its Amazon URL (address)
Spot a bargain by comparing its price to its price history.
705504
---

Visit Our Sister Site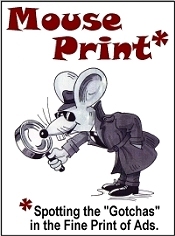 ---
Newsletter Sign Up
Every Monday morning, get a preview of the latest consumer stories and the Bargain of the Week in your email box...free! Sign up now.

---
ADV
---
Consumer News
---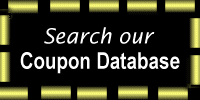 ---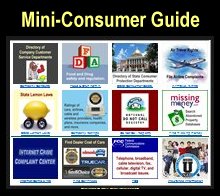 Not an ad!

---
<! -------------------COLUMN 4 ----------------------- -->
ADV
---
Bargain of the Week
Get $10 Off a $25 Shell Gas Purchase
For
select
American Express cardholders (check the offers list at AmericanExpress.com after you log in and add the Shell offer to your account if listed), AMEX will give you a $10 statement credit if you purchase $25 or more of gasoline at a Shell gas station and pay with the Shell app. Get the Shell app at the Google Play Store or Apple's App Store. You must then preconfigure the Shell app to work with a digital wallet like Google Pay, Apple Pay or Samsung Pay, and your AMEX card must be the primary card to use for payments in your wallet. Don't expect the setup process to be simple... but for $10 of free gas...
"Surgical" Style Masks - 300 for $18.97
This is the lowest price since pre-pandemic for surgical-style, non-medical-grade disposable masks.
Get 300 for $18.97
. They are three-ply in blue or black, or for about two dollars more, 4-ply in black. Free fast shipping from Walmart.
See also: Hot Deals

<! -------------------COLUMN 5 ----------------------- -->
Consumer Reports
Got a Problem LG Refrigerator? You Can Claim Compensation!
LG has just settled a class action lawsuit alleging that certain LG French door and side-by-side refrigerators are prone to stop cooling suddenly. If your fridge was manufacturered between 2014 and 2017, and you had a problem, you could be compensated between $50 and $3500.
Here's the story
.
---
More from Consumer Reports
Updated daily; Most stories free
<! -------------------COLUMN 6 ----------------------- -->
Consumer World Originals
Archive
---
Support Consumer Journalism