Week of September 9, 2019 (see last week)
<! -------------------COLUMN 2 (MIDDLE) ----------------------- -->
Top Stories

Consumer World Original
Scammers Clone Major News Websites to Mislead Buyers
A Consumer World investigation reveals that shady companies have hijacked the look and feel of major news media websites to hawk their products with fake news stories. Sites for the TODAY Show, CNN, CNBC, Fox News, People, and others have all been cloned to make readers think they are reading legitimate stories on those genuine sites. This is a brazen new move to lend legitimacy to the pills and potions they pitch. See also our in-depth story below in Mouse Print* about how the TODAY Show website was used to pitch diet pills in a dubious way.

---
Pharmacies Ranked for Customer Satisfaction
J.D. Power questioned over 12,000 pharmacy customers about their experiences in filling prescriptions. The results are in various categories, like brick and mortar drugstore chains, pharmacies in larger retail stores, mail order pharmacies, etc. For drugstore chains, for example, Good Neighbor Pharmacy ranked highest. For mail order firms, Humana Pharmacy topped the list. See how the others ranked.

---
ADV

---

---
Get to Know Amazon's "Secret" Sections for Bargain Hunters

In many instances, Amazon makes you think you're saving a lot of money by comparing its current price to a list price that virtually no one charges. However, there are some bona fide
deal sections
if you know where to look.
---
Consumer World Original
Mouse Print* -- TODAY Show Caught Up in Diet Pill Scam

It looked like the TODAY Show was doing an interesting weight loss story on their website. But it soon turned into a commercial pitch for diet pills. Why in the world would TODAY get involved with stuff like this? The answer is, they didn't. That is our Mouse Print* story this week.

---
NOTE: We
only
feature free stories that are fully readable. If you are blocked, try a different browser and clear NYT and WashPost cookies from it. Other newspapers may block you based on your repeated use of their site, or convert previously free stories to pay stories without notice.
<! -------------------COLUMN 3 (RIGHT) ----------------------- -->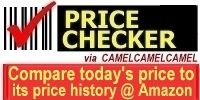 Enter an item, or preferably paste its Amazon URL (address)
Spot a bargain by comparing its price to its price history.

---

Visit Our Sister Site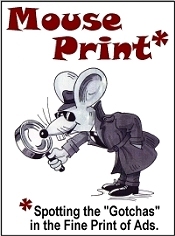 ---
Newsletter Sign Up
Every Monday morning, get a preview of the latest consumer stories and the Bargain of the Week in your email box...free! Sign up now.

---
ADV
---
Consumer News
---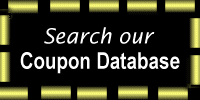 ---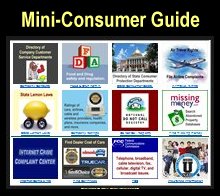 Not an ad!

---
<! -------------------COLUMN 4 ----------------------- -->
ADV
---
Bargain of the Week
Tello Now Only 1 Cent a Minute for Calls
MrConsumer's choice for cell companies is Tello. This prepaid reseller of Sprint service is great for low volume users. After just lowering some prices, they now charge just one-cent for texts, one-cent per minute for calls, and two cents per meg for data. There are no monthly charges. I spend less than $1 a month for cell service. Alternatively, you can buy a monthly plan with unlimited calls and texts, and 1-gig of data for just $10 plus modest taxes and no junk fees.
Sign up here
.(Look for "Pay as You Go" at the bottom of the page.) ++
See also: Hot Deals

<! -------------------COLUMN 5 ----------------------- -->
Consumer Reports
Best/Worst Dishwasher Detergents
Not in rank order, Consumer Reports says these are three of the
best performing dishwasher detergents
and three of the worst ones.
---
More from Consumer Reports
Most stories are free
<! -------------------COLUMN 6 ----------------------- -->
Consumer World Originals
Archive
---