TWITTER Week of October 12, 2020 (see last week)
<! -------------------COLUMN 2 (MIDDLE) ----------------------- -->
Top Stories
Consumer World Original
Mouse Print* -- Is It a News Story or a Sales Pitch on Major News Sites?

More and more respected news sites are now publishing articles whose primary purpose is to tell you about products that you might buy and thus earn the publisher a commission on their sale. "Commerce content" as it is called is becoming so prevalent that the Wall Street Journal is now telling readers that any links in its articles to stores and products do NOT earn them a commission! That is our Mouse Print* story this week.

---
19 Lies a Car Mechanic May Tell You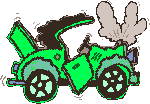 Many of us don't know the first thing about cars and car repair. And as such, we are potentially sitting ducks when a car repair shop makes recommendations for work that may or may not be really necessary. Here are 19 red flags for types of repairs or maintenance that may not be needed. NOTE: Click "view all" under "begin slideshow" to show all tips on one page.

---
ADV

---


Updated daily
---
Take the Quiz: Banks Never Ask That
Crooks are after your bank account and login information, and they use clever emails, texts and calls to trick you into divulging that information. Here is a short quiz to see if you can spot the scam messages from these thieves.

---
Consumer Humor
How to Milk an Almond
If you find a funny consumer-related video or picture (not copyrighted) please submit it with a link to the source to: comment (at symbol) ConsumerWorld.org .
---
NOTE: We
only
feature free stories that are fully readable. If you are blocked, try a different browser and clear NYT cookies from it. Other newspapers may block you based on your repeated use of their site, or convert previously free stories to pay stories without notice.
<! -------------------COLUMN 3 (RIGHT) ----------------------- -->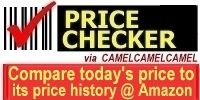 Enter an item, or preferably paste its Amazon URL (address)
Spot a bargain by comparing its price to its price history.
705555
---

Visit Our Sister Site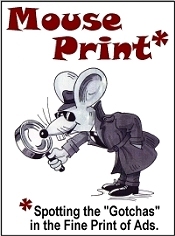 ---
Newsletter Sign Up
Every Monday morning, get a preview of the latest consumer stories and the Bargain of the Week in your email box...free! Sign up now.

---
ADV
---
Consumer News
---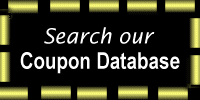 ---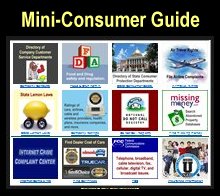 Not an ad!

---
<! -------------------COLUMN 4 ----------------------- -->
ADV
---
Bargain of the Week
Amazon Prime Day, Target Deal Days, Walmart Big Save, Best Buy Black Friday Preview
As Amazon launches Prime Day Tuesday and Wednesday (with earlier previews), other big chains will challenge the online leader with their own deals days. Check their ads and websites.
Free Bed, Bath & Beyond Membership After $29 Rebate
If you hate clipping those 20% off Bed, Bath & Beyond coupons that are only good on one item, then their Beyond+ membership is for you. It is $29 and gives you 20% off on your entire purchase all year, and free standard shipping if you order online. But, until October 31, you will
get a $29 Bed, Bath & Beyond bonus card back
, in essence making your membership free. Must use the card within 30 days, and don't forget to cancel auto-renewal if you don't want to be charged again next year.
Buy Four Crest Toothpaste for $2.77 After Coupon
Walgreens has a crazy deal on Crest toothpaste. Buy two, get one free AND $8 off on the purchase of four. You can combine both these deals and pay only $2.77 for
four 3 oz. tubes of Crest 3D White
, for example. You must be a Balance Rewards member and you must pre-clip the $8 virtual coupon from their website or app before purchase. Do NOT clip any other Crest coupon (such as their $1 Crest coupon) because it may supercede and void the $8 coupon. Offer ends Oct. 17.
See also: Hot Deals

<! -------------------COLUMN 5 ----------------------- -->
Consumer Reports
Food Face-off: Which Is Better for You?
Brown rice vs. farro? Real burger vs. plant burger? Almonds vs. walnuts? Eggs vs. egg whites?
Consumer Reports explains which is better for you
.
---
More from Consumer Reports
Updated daily; Most stories free
<! -------------------COLUMN 6 ----------------------- -->
Consumer World Originals
Archive
---
Support Consumer Journalism