TWITTER Week of November 15, 2021 (see last week)
<! -------------------COLUMN 2 (MIDDLE) ----------------------- -->
Top Stories
Consumer World Original
Mouse Print* -- Some Grocery Products Are "Price-Fixed" Preventing Deep Discounting

This week we reveal a dirty little secret in the grocery business. Shoppers' grocery bills are skyrocketing because of inflation. But a little-known pricing practice traditionally imposed on department stores by high-end product manufacturers has now migrated to supermarkets and is exacerbating the problem. That practice prevents retailers from offering deep discounts on certain products. You won't believe which big grocery brand we finally caught seemingly engaging in this legal but costly practice. That is our Mouse Print* story this week.

---
Consumer World Original
Top 10 Tips to Bag a Bargain During a Higher-Priced Black Friday Month
This year's Black Friday sales have been hit with a triple whammy: inflation, shipping delays, and COVID. That means quantities are going to be even more limited than usual and doorbusters will not be as sharp. Our tips and list of the best deals will be updated as more sale circulars are leaked. Extra: Listen to MrConsumer talk about this year's Black Friday sales.
---
ADV

---


Updated daily
---
ProPublica Probes St. Jude's Perhaps Unfairly
Many people donate to St. Jude's Children's Research Hospital in Memphis because it treats kids with cancer for free. They pledge that "families will never receive a bill from St. Jude for anything -- not for treatment, travel, housing or food." But, ProPublica just released a major investigation that found that some families nonetheless have faced huge financial setbacks or even eviction back home after quitting their job to care for their sick children. Certainly no one wants to see families in this predicament, but let's be fair about it. The hospital, despite its great resources, never promised to cover parents' lost salary or their normal expenses at home. Some legitimate shortcomings raised by the story have been corrected. St. Jude now covers housing at the hospital for both parents rather than just one, and it has increased its daily allowance for food.

---
Consumer Insight
Consumer Reporter Jeff Rossen Fights Skin Cancer
Our friend, Consumer reporter Jeff Rossen, takes you on his personal journey as he fights a recurrence of skin cancer. These tips could help you spot a problem mole on yourself or a loved one.
---
NOTE: We
only
feature free stories that are fully readable. If you are blocked, try a different browser and clear NYT cookies from it. Other newspapers may block you based on your repeated use of their site, or convert previously free stories to pay stories without notice.
<! -------------------COLUMN 3 (RIGHT) ----------------------- -->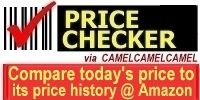 Enter an item, or preferably paste its Amazon URL (address)
Spot a bargain by comparing its price to its price history.
633130
---

Visit Our Sister Site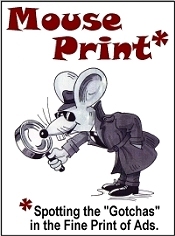 ---
Newsletter Sign Up
Every Monday morning, get a preview of the latest consumer stories and the Bargain of the Week in your email box...free! Sign up now.

---
ADV
---
Consumer News
---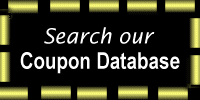 ---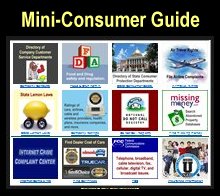 Not an ad!

---
<! -------------------COLUMN 4 ----------------------- -->
ADV
---
Bargain of the Week
Home Depot's Real Black Friday Sale Has Begun
Home Depot is jumping the gun starting their real Black Friday sale (not like all these quasi-Black Friday sales) as of Sunday, November 14 -- almost two weeks early. Here is their
circular
. See all the
other real Black Friday ads
that have already been released.
Free Wine After Rebate AGAIN
NOTE: This is a new offer, so even if you did this rebate earlier in the fall, you can do this one too. Until December 31, if you live in certain states and buy any Barefoot wine product, you can get an
online rebate
(via PayPal, Venmo, or e-check) for up to $9.99. If you shop around, you can find 1.5 liter bottles of Barefoot wine for just under $10. Offer VOID in: AL, AR, CA, CO, HI, IL, IN, IA, LA, ME, MD, MI, MS, MO, NH, NJ, NC, OH, PA, TX, UT, VA, WA, WV. MrConsumer got his rebate in just four or five days.
See also: Hot Deals

<! -------------------COLUMN 5 ----------------------- -->
Consumer Reports
Consumer Reports Investigation: Herbs and Spices May Contain Heavy Metals
Consumer Reports tested 126 spices and herbs and found that nearly one-third of them had high enough levels of
arsenic, lead, and cadmium
combined, on average, to pose a health concern for children when regularly consumed in typical serving sizes. Most raised concerns for adults, too.
---
More from Consumer Reports
Updated daily; Most stories free
<! -------------------COLUMN 6 ----------------------- -->