TWITTER Week of May 18, 2020 (see last week)
<! -------------------COLUMN 2 (MIDDLE) ----------------------- -->
Top Stories
Consumer World Original
Mouse Print* -- Before You Sign Up for That $15 T-Mobile Plan...

As many look for ways to cut their expenses, some people may be attracted to the new T-Mobile $15 a month plan with unlimited calls/texts and 2 gigs of data. But there is a nasty provision buried in the fine print that you need to know about before signing up. That is our Mouse Print* story this week.

---
Have You Been Cleaning Surfaces All Wrong?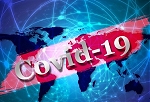 The New York Times suggests that you may not have been properly disinfecting the surfaces in your home because of varying instructions on different products and not leaving the sprays on long enough. And there are different rules for wipes versus sprays. Here's what you need to know.

---
ADV

---


Updated daily
---
Guide to Grocery Delivery Services
Many people are having their groceries delivered through services like Instacart, Amazon Fresh, or Walmart. This story describes each service, delivery charges and fees, and pro tips to get the most out of the service with the fewest hassles. In this separate story, 83% report they have had problems with deliveries and many express guilt feelings about having others risk supermarket visits on their behalf.

---
Consumer Humor
The Price is Right Wacky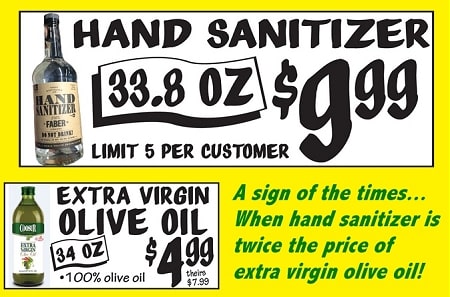 ---
NOTE: We
only
feature free stories that are fully readable. If you are blocked, try a different browser and clear NYT cookies from it. Other newspapers may block you based on your repeated use of their site, or convert previously free stories to pay stories without notice.
<! -------------------COLUMN 3 (RIGHT) ----------------------- -->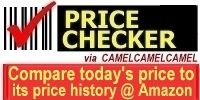 Enter an item, or preferably paste its Amazon URL (address)
Spot a bargain by comparing its price to its price history.
249137
---

Visit Our Sister Site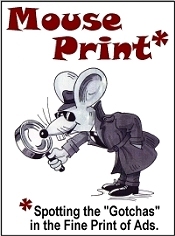 ---
Newsletter Sign Up
Every Monday morning, get a preview of the latest consumer stories and the Bargain of the Week in your email box...free! Sign up now.

---
ADV
---
Consumer News
---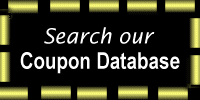 ---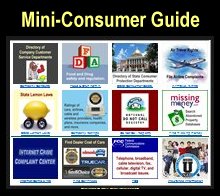 Not an ad!

---
<! -------------------COLUMN 4 ----------------------- -->
ADV
---
Bargain of the Week
Get $5 Back for Listerine
If you buy a one-liter bottle of Listerine or larger (on their list of participating products), you will get a $5 virtual Visa card rebate. Limit
three
rebates. Each purchase must be on a separate receipt and uploaded (not mailed) separately. Virtual Visa cards only good for card-not-present transactions such as Internet, telephone, or mail order purchases. Offer ends 7/13. Some people report getting their rebates within 30 minutes, others say a day or two. Here is the
rebate form
and the
official rules
(and participating products).
Get $10 Rebate for ANY Take Out Restaurant Food Over $10
This is a very unusual rebate from Bud Light. NO BEER PURCHASE REQUIRED; IGNORE UPC REQUIREMENTS. Starting May 14 (and ending June 14 or when they reach 25,000 submissions), if you order take out food from any restaurant or bar for more the $10, you can get a $10 rebate via a prepaid MasterCard. You must upload your receipt. Limit one. Valid only in 41 states. The
rebate form and rules
are here. Combine this offer with the $20 Panda Express family meal deal (just re-introduced), and you'll save a bundle.
Target Market Pantry Ketchup
38 oz. - 99 Cents
If you are a not a stickler about ketchup brands, Target has a great stock-up price of
99 cents for 38 ounce bottles
of their house brand until Saturday.
See also: Hot Deals

<! -------------------COLUMN 5 ----------------------- -->
Consumer Reports
How to Find Free/Discounted Drugs During Coronavirus
Here is not the usual advice on
how to find cheap precription drugs
if you are experiencing financial difficulties now.
---
More from Consumer Reports
Updated daily; Most stories free
<! -------------------COLUMN 6 ----------------------- -->
Consumer World Originals
Archive
---
Support Consumer Journalism