TWITTER Week of June 13, 2022 (see last week)
<! -------------------COLUMN 2 (MIDDLE) ----------------------- -->
Top Stories
Consumer World Original
Mouse Print* -- Here We Downsize Again - Spring 2022, Part 2

We continue our series of grocery products that are shrinking before your eyes causing you to get less for your money. This week, we feature more paper products, breakfast cereals, dog food, and more. That is our Mouse Print* story this week.

---
Most Reliable Major Appliance Brands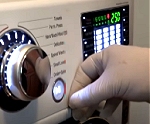 The price of major appliances has skyrocketed in the past year and many people have to wait months for delivery. So it is more important than ever to choose the most reliable brand you can. Here is a great chart from Consumer Reports rating brand reliability separately for each type of major appliance. You may be surprised to see how high LG rates are and how low Samsung is on the list. [NOTE: Apologies... we had to provide the 2021 version which is readable by everyone including nonsubscribers.]

---
ADV

---


Updated daily
---
Credit Cards That Double the Manufacturer's Warranty
When you buy a major appliance, computer, or HDTV, using the right credit card could save you a bundle in future repair expenses. While many cards have dropped their extended warranty benefit that
doubles the manufacturer's warranty
on most items, these credit cards still offer it. (Double-check with the issuer before applying, however.) Warning: Many of these cards charge annual fees, so look for free ones. Note that this list is not all-inclusive.
---
Consumer Insights
The Secrets of Sugar
The Canadian Broadcasting Company presents this documentary about sugar and the health issues associated with it. One of MrConsumer's favorite statistics is this: In a 12-ounce can of Coke, there are approximately 9.2 teaspoons of sugar! Would you ever drink a large mug of coffee and add nine teaspoons of sugar to it?
---
NOTE: We
only
feature free stories that are fully readable. If you are blocked, try a different browser and clear NYT cookies from it. Other newspapers may block you based on your repeated use of their site, or convert previously free stories to pay stories without notice.
<! -------------------COLUMN 3 (RIGHT) ----------------------- -->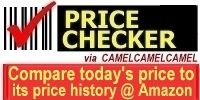 Enter an item, or preferably paste its Amazon URL (address)
Spot a bargain by comparing its price to its price history.
402700
---

Visit Our Sister Site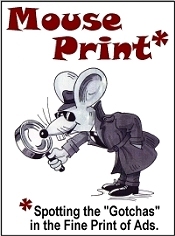 ---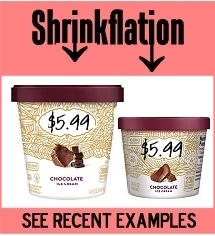 ---
Newsletter Sign Up
Every Monday morning, get a preview of the latest consumer stories and the Bargain of the Week in your email box...free! Sign up now.

---
ADV
---
Consumer News
---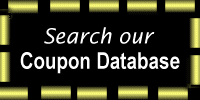 ---
<! -------------------COLUMN 4 ----------------------- -->
ADV
---
Bargain of the Week
Get a New Costco Membership for $20/net
[OFFER WITHDRAWN UNEXPECTEDLY... sorry] Costco is inviting new members to join with a one year membership for $60 (reg. price)... but
they will give you a $40 gift card
to use in the warehouse and a $40 off coupon on a $250 Costco.com purchase. This offer is NOT good for current members. If your old membership lapsed before 2022, you can use this offer, however.
Deeply Discounted Restaurant e-Gift Cards
Until June 19, Costco.com is offering members several
deeply discounted restaurant gift cards
. For example, four $25 e-gift cards to Smash Burger are only $69.99, and $100-worth of California Pizza Kitchen cards are only $69.99. That's a savings of 30% in both cases. Others are discounted too.
See also: Hot Deals

<! -------------------COLUMN 5 ----------------------- -->
Consumer Reports
45 Ways to Save More and Waste Less at Home
Consumer Reports has put together an
environmental guide
of sorts to help you cut back on waste, save money, and do good for the environment at the same time.
---
More from Consumer Reports
Updated daily; Most stories free
<! -------------------COLUMN 6 ----------------------- -->