Week of June 3, 2019 (see last week)
<! -------------------COLUMN 2 (MIDDLE) ----------------------- -->
Top Stories
How to Protect Yourself From Hidden Fees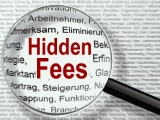 We get nickel and dimed every day by companies that advertise one price to lure you in, then jack up the bill with sneaky fees. Consumer Reports has just published a major story on the subject looking at the industries with
the most hidden fees
like travel, cable, banking, and more. Learn how to spot them.
---
Google and Gmail Know What You've Bought

Believe it or not, Google has been keeping track of some (but nowhere near all) of your purchases (and this has nothing to do with you using Google Express).
See what's on your list of purchases
, and learn how to delete them (with great difficulty).
---
ADV

---

---
14 Frugal Habits of the Rich and Famous

It is surprising to hear how some very rich people save money. For example, former Massachusetts governor and current presidential candidate Mitt Romney buys his golf clubs at Kmart. Michelle Obama shops at Target. See how other rich and famous people cut corners.

---
Consumer World Original
Mouse Print* -- This Is Extra Virgin Olive Oil, Right?

The best type of olive oil is extra virgin -- from the first pressing of the olives. And shoppers pay a premium for it. The oil we scrutinize this week says it is EVOO but is that true? That is our Mouse Print* story this week.

---
NOTE: We
only
feature free stories that are fully readable. If you are blocked, try a different browser and clear NYT and WashPost cookies from it. Other newspapers may block you based on your repeated use of their site, or convert previously free stories to pay stories without notice.
<! -------------------COLUMN 3 (RIGHT) ----------------------- -->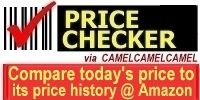 Enter an item, or preferably paste its Amazon URL (address)
Spot a bargain by comparing its price to its price history.

---

Visit Our Sister Site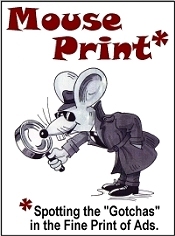 ---
Newsletter Sign Up
Every Monday morning, get a preview of the latest consumer stories and the Bargain of the Week in your email box...free! Sign up now.

---
ADV
---
Consumer News
---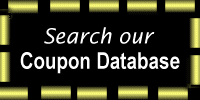 ---
---
<! -------------------COLUMN 4 ----------------------- -->
ADV
---
Bargain of the Week
$35 off a $70 Purchase When Getting a New Target REDcard
If you shop at Target and don't already have a Target REDcard (debit or credit), sign up by June 15 and you'll get a coupon in the mail for
$35 off a $70 purchase
(some exclusions apply) good until July 20. A Target REDcard automatically gives you 5% off most purchases and free shipping without having to meet the normal free shipping purchase threshold. And you get a longer return period for items you don't want. A Target debit card works just like your bank's debit card taking money for purchases out of your checking account.
See also: Hot Deals

<! -------------------COLUMN 5 ----------------------- -->
Consumer Reports
Decoding Bread Labels
There are so many different healthy-sounding types of bread on the market these days, like whole grain, 12 grain, double fiber, etc. Consumer Reports helps decode
what these terms mean
.
---
More from Consumer Reports
Most stories are free
<! -------------------COLUMN 6 ----------------------- -->
Consumer World Originals
Archive
---