TWITTER Week of June 1, 2020 (see last week)
<! -------------------COLUMN 2 (MIDDLE) ----------------------- -->
Top Stories
Consumer World Original
Mouse Print* -- Holy Sheet: Is This How They Sell Magazines Now?

A regular reader got a big surprise when he bought a set of Better Homes and Gardens sheets at Walmart a couple of weeks ago. He thought he got a free bonus with the purchase, but the fine print of the offer suggested otherwise. That is our Mouse Print* story this week.

---
Study: Fake Reviews Double Sales of Lousy Products
The UK consumer organization, Which?, recently conducted a fascinating experiment. They showed 10,000 people a variety of products with star ratings and reviews, including some "Don't Buy" items based on Which?'s own testing results. Some test takers were exposed to glowing reviews and inflated star ratings for those bad products, and that doubled their purchase intention compared to those who saw honest reviews.

---
ADV

---


Updated daily
---
Can a Business Charge Extra for Using a Credit Card?
As businesses look for more ways to help cover their expenses in these unusual times, you may see some try to tack on convenience fees or credit card surcharges. The former are generally allowed for companies that don't usually accept credit cards, but surcharges may or may not permitted based on state law. See the rules for each state.

---
A Crook Could Claim Your Unemployment Payments
Millions of dollars are being stolen by foreign crooks who are applying for unemployment in your name using ID info gained from various companies that were breached. So if you get a letter in the mail saying your claim was approved, but you never applied for unemployment, immediately notify your state unemployment office and AG. The fraudulent claim could prevent you from making a real claim over the next 39 weeks.

---
Consumer Humor
How to Eat With a Mask On
---
NOTE: We
only
feature free stories that are fully readable. If you are blocked, try a different browser and clear NYT cookies from it. Other newspapers may block you based on your repeated use of their site, or convert previously free stories to pay stories without notice.
<! -------------------COLUMN 3 (RIGHT) ----------------------- -->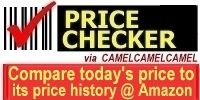 Enter an item, or preferably paste its Amazon URL (address)
Spot a bargain by comparing its price to its price history.
705552
---

Visit Our Sister Site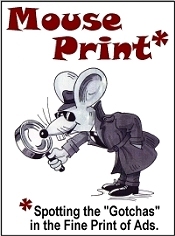 ---
Newsletter Sign Up
Every Monday morning, get a preview of the latest consumer stories and the Bargain of the Week in your email box...free! Sign up now.

---
ADV
---
Consumer News
---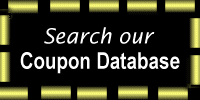 ---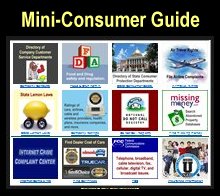 Not an ad!

---
<! -------------------COLUMN 4 ----------------------- -->
<! -------------------COLUMN 5 ----------------------- -->
Consumer Reports
Flawed FDA System Leaves Dangerous Supplements on the Market
Consumer Reports says that a reporting system used by the FDA to spot adverse consequences of dietary supplements is flawed. And that puts
consumers in danger
.
---
More from Consumer Reports
Updated daily; Most stories free
<! -------------------COLUMN 6 ----------------------- -->
Consumer World Originals
Archive
---
Support Consumer Journalism