Week of January 23, 2023
(see last week)
<! -------------------COLUMN 2 (MIDDLE) ----------------------- -->
Top Stories
Consumer World Original
Mouse Print* -- Here We Shrink Again - More Products Downsize - Winter 2023

Over the last 20 years, ice cream containers have gone from half a gallon to 56 ounces and now commonly 48 ounces. Believe it or not, one major brand is shrinking again. See that and a bunch of other products recently hit by shrinkflation. That is our Mouse Print* story this week.

---
15 Tips for Finding Walmart Clearance Items
While you can find some great deals in specified clearance sectons of Walmart stores, sometimes there are hidden deals. Here are 15 tips to help you find those hidden Walmart clearance items.
---
ADV

---


Updated daily
---
The Best Free Backup Software
If your computer crashes, panic can set in. How am I going to retrieve all my documents, pictures, etc.? You need to be prepared for computer emergencies by having one or more backup methods. Besides online services like OneDrive, Google Drive, and Dropbox, there are some
free software backup programs
available to assist you.
---
How a Retired Travel Agent Finds the Best Deals
Finding the lowest prices for travel can be a challenge. Here is a story from a retired travel agent who shares the newsletters and sites he uses to
find the best travel deals
.
---
Consumer Alert
Food Fraud Costs Consumers $40-bil
One of the hardest frauds to detect is food fraud -- where something like 100% virgin olive oil has been adulterated with cheaper oil. Spices are also often targeted. See how common foods may not be all you expect them to be.
---
NOTE: We
only
feature free stories that are fully readable. If you are blocked, try a different browser and clear NYT cookies from it. Other newspapers may block you based on your repeated use of their site, or convert previously free stories to pay stories without notice.
<! -------------------COLUMN 3 (RIGHT) ----------------------- -->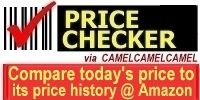 Enter an item, or preferably paste its Amazon URL (address)
Spot a bargain by comparing its current price to its price history.
417636
---

Visit Our Sister Site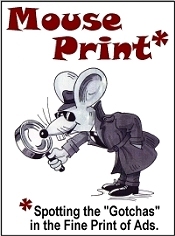 ---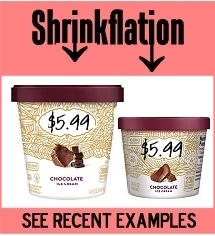 ---
---
Newsletter Sign Up
Every Monday morning, get a preview of the latest consumer stories and the Bargain of the Week in your email box...free! Sign up now.

---
ADV
---
Consumer News
---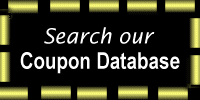 ---
<! -------------------COLUMN 4 ----------------------- -->
ADV
---
Bargain of the Week
Join BJ's Wholesale Club for $30, Get $30 Back!
Until January 28, if you join BJ's Wholesale Club as a NEW member through
this link for $30
, you will get a $30 credit loaded onto your membership within 24 hours. It must be used within 30 days. Note the list of locations in the footnotes NOT participating before you buy.
See also: Hot Deals

<! -------------------COLUMN 5 ----------------------- -->
Consumer Reports
Best Frozen Pizzas
As part of Consumer Reports' "Outside the Lab" series (where they conduct subjective taste tests among a small number of staffers) they now examine
frozen pizza
. They divide the winners into various categories like "Editor's Choice" and "Best Bargain Pie."
---
More from Consumer Reports
Updated daily; Most stories free
<! -------------------COLUMN 6 ----------------------- -->