TWITTER Week of August 1, 2022 (see last week)
<! -------------------COLUMN 2 (MIDDLE) ----------------------- -->
Top Stories
Consumer World Original
Mouse Print* -- The No Tequila in "Lime-A-Rita" Case Nears Settlement

Anheuser-Busch was sued in 2020 for misleading buyers about their "Ritas" brand of drinks like "Lime-A-Rita," which did not contain the liquor or wine normally associated with that type of beverage. The case is almost settled and we have the details. That is our Mouse Print* story this week.

---
These Restaurant Dishes Pack 2000+ Calories
The Center for Science in the Public Interest gives an annual Xtreme Eating Award to those restaurant dishes that provide you a days-worth of calories in a single item. For example, Chili's Big Bacon BBQ Burger and fries has 2,140 calories and a day-and-a-half-worth of salt.

---
ADV

---


Updated daily
---
Best Hospitals Named for 2022/2023
US News just released its
annual hospital ratings
. You can review the data by specialty, such best cancer hospital, or look at state/city rankings. For a second opinion, see
how many stars
the US government and actual patients give hospitals in your area.
---
In Case You Missed It
MrConsumer Demonstrates Grocery Product Shrinkflation on PBS News Hour
If you ever wondered who this guy MrConsumer is who runs Consumer World, this video will give you a good idea. With inflation wreaking havoc on shoppers' grocery bills, he talks about the history of the downsizing of products and shows off some recent examples of this sneaky way to raise prices that have been featured in Mouse Print*.
---
NOTE: We
only
feature free stories that are fully readable. If you are blocked, try a different browser and clear NYT cookies from it. Other newspapers may block you based on your repeated use of their site, or convert previously free stories to pay stories without notice.
<! -------------------COLUMN 3 (RIGHT) ----------------------- -->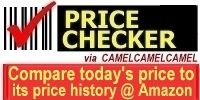 Enter an item, or preferably paste its Amazon URL (address)
Spot a bargain by comparing its price to its price history.
705643
---

Visit Our Sister Site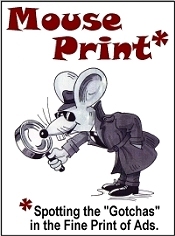 ---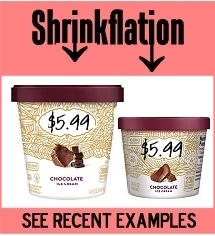 ---
---
Newsletter Sign Up
Every Monday morning, get a preview of the latest consumer stories and the Bargain of the Week in your email box...free! Sign up now.

---
ADV
---
Consumer News
---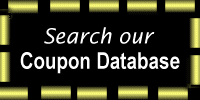 ---
<! -------------------COLUMN 4 ----------------------- -->
ADV
---
Bargain of the Week
Turn Your Smartphone Into a Webcam Free
If you are using your computer's built-in web camera or a typical freestanding webcam, you are probably not transmitting the greatest video quality when using Zoom or other conferencing software.
Now you can connect your cellphone's camera to your computer, and with the
free Camo software
, you'll be sending out a much higher quality picture, even 720p HD, if your smartphone supports it. (1080p tended to cause lip-sync issues on my PC.) I've tried various free apps and abandoned all of them except Camo. Just add the app to your Android or iPhone, tinker with some settings there, and install the Camo Studio program on your desktop or laptop.
The free Android version is still in beta, so the company is giving you complete access to all the video controls. The free iPhone version limits some advanced settings to the Pro version.
I am thrilled with the software which needs almost no tweaking of the picture settings and will be using it for TV interviews.
Download the Camo software
here, and then connect your smartphone and computer via USB, and you'll be transmitting higher quality video.
Amazon Echo Dot - 4th Generation - $19.99
Some major retailers other than Amazon are offering the 4th generation Echo Dot smart speaker for only $19.99 (instead of the regular $49.99). Colors vary by chain. Here, for example, are the ones available at
Best Buy
. It is also available at Target, BJ's, Staples, and P.C. Richard.
See also: Hot Deals

<! -------------------COLUMN 5 ----------------------- -->
Consumer Reports
Best and Worst Laundry Detergents
This Consumer Reports story names the
best laundry detergents
in various categories such as "Best for Most Tough Stains," "Best Pod," and "Best Value." Numerical ratings are not included. Overall, Tide Plus Ultra Stain Release and Percil ProClean Stain Fighter are tied for the top detergent and rate almost 10 points higher than the best pod.
---
More from Consumer Reports
Updated daily; Most stories free
<! -------------------COLUMN 6 ----------------------- -->