"Discounts" Could Lead to Surcharges for Using Plastic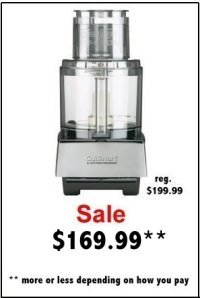 Figuring out the price you pay for an item at a retail store may become a nightmare after new consumer protection rules and Justice Department settlements with the major credit card issuers go into effect.
Retailers have been griping about the high and non-competitive "swipe fees" they have to pay to Visa, Mastercard, and American Express every time a customer makes a purchase. As a result, limits will be placed on debit card fees, and the Department of Justice settlements will allow retailers to offer discounts to consumers based on how they pay for a purchase.
"Under the terms of the proposed settlement, merchants could offer consumers an immediate discount or rebate for using a particular type of payment, a particular credit card network (Visa versus American Express), or a low-cost card within that network (a Visa debit card rather than a Visa credit card)." -- NY Times, Oct. 5, 2010
In other words, if you pay by debit card, the price of the item may be cheaper than if you pay by credit card. If you use a plain vanilla MasterCard credit card rather than one that gives cardholders rewards like points, miles, or cashback, you may pay less. If you sign when you use a debit card, you may pay a higher price than if you use a PIN number. This list of possibilities goes on and on.
This all means there may no longer be one price for a particular item, but rather a variety of prices. Here is an exaggerated example of what a future retail ad may look like if a seller wanted to offer a variety of discounts based on how you chose to pay for an item:

Of course, retailers are not likely to ever be this clear about the exact price you would pay. Instead, they will likely do one of two things: post a general percent off or dollar-amount discount/rebate sign if choosing a particular payment method, and leave it to your mental calculator to figure out exactly what price you will actually pay at the checkout. Alternatively, they will advertise a "bait" price -- the cash price -- just the way some gas stations do. Unfortunately, you will be attracted by the low price, but will really wind up paying more if you use plastic.
To help avoid this latter scenario, retailers will not be theoretically allowed to surcharge an item because you are using plastic, but can offer a discount for cash or less expensive plastic alternative. The trouble is, this is just a game of semantics. Paying more for using credit really is a surcharge compared to the lower cash price.
The only way to really protect consumers in the coming multiple price environment we seem headed toward, is to require that the posted price in the store and the advertised price in any media be the highest price that will be charged no matter which method of payment the consumer chooses. This way, the price you see will be the most you pay, but you could save money by choosing a cheaper payment method.
Make no mistake, how regulators interpret the law, and make regulations for retailers to follow, will make a huge difference in how prices are advertised and displayed, and whether we pay surcharges or receive discounts.
What do you think about multiple prices for items? Comment on this story, or read comments.

Return to Consumer World.