Week of March 27, 2023
(see last week)
<! -------------------COLUMN 2 (MIDDLE) ----------------------- -->
Top Stories
Consumer World Original
Mouse Print* -- Everyone's Complaining About Toothpaste

Over the past few months, we've received more complaints about toothpaste than any other product. It's gotten too thin, it's full of air, it's shrinking, etc. See what everyone's upset about, and add your own toothpaste gripes. That is our Mouse Print* story this week.

---
Consumer Rage Hits All-Time High

According to a new study, second-rate customer service efforts have led to more consumer rage than ever, with
consumers becoming more belligerent
when complaining. Sixty-three percent of consumers said they felt rage about the complaints they had. See more fascinating statistics about the appropriateness of being uncivil at times.
---
ADV

---


Updated daily
---
Most/Least Expensive States for Retirees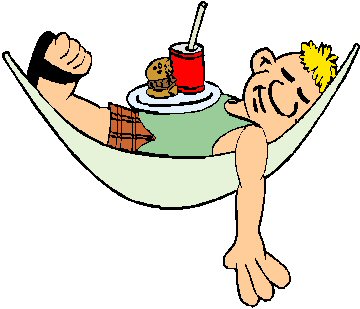 To determine the
country's most affordable states for retirees
, Seniorly analyzed eight financial metrics about the cost of healthcare, cost of living, retirement income, taxes, and senior poverty rates. The mountain states region was the least expensive, while California, New Jersey, Connecticut, New York and Massachusetts were the most expensive. (MA was worst.)
---
Consumer Alert
Convincing Scam Highlights Need for Updating Bank Funds Transfer Law
A 22-year-old Virginia woman lost $12,000 to a convincing bank scam, but the bank said a 1978 law didn't require them to cover her loss. See what needs to be tweaked in the law to better protect consumers.
---
NOTE: We
only
feature free stories that are fully readable. If you are blocked, try a different browser and clear NYT cookies from it. Other newspapers may block you based on your repeated use of their site, or convert previously free stories to pay stories without notice.
<! -------------------COLUMN 3 (RIGHT) ----------------------- -->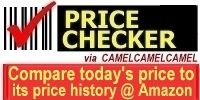 Enter an item, or preferably paste its Amazon URL (address)
Spot a bargain by comparing its current price to its price history.
249254
---

Visit Our Sister Site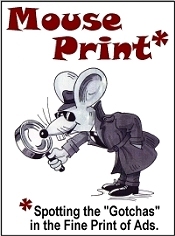 ---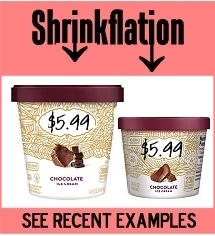 ---
---
Newsletter Sign Up
Every Monday morning, get a preview of the latest consumer stories and the Bargain of the Week in your email box...free! Sign up now.

---
ADV
---
Consumer News
---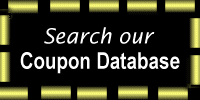 ---
<! -------------------COLUMN 4 ----------------------- -->
ADV
---
Bargain of the Week
Flower and Vegetable Seeds - 25 Cents
Remember those seed packets that once sold at Walgreens for a dime? Dollar Tree has them for 25 cents each. Buy now before they are gone. They are usually in their own tall, compartmentalized display box.
See also: Hot Deals

<! -------------------COLUMN 5 ----------------------- -->
Consumer Reports
Top Car Insurance Companies Are Not the Ones That Advertise the Most
If you think that all the TV commercials you see for Geico, Progressive, and Liberty Mutual car insurance companies make them among the highest rated, think again. See which ones are the
top four car insurance companies
according to Consumer Reports readers.
---
More from Consumer Reports
Updated daily; Most stories free; Ratings not free
<! -------------------COLUMN 6 ----------------------- -->