TWITTER Week of August 15, 2022 (see last week)
<! -------------------COLUMN 2 (MIDDLE) ----------------------- -->
Top Stories
Consumer World Original
Mouse Print* -- When It Comes to Eye Drops, They Can't All Be the #1 Doctor Recommended Brand

Have you checked the boxes of various brands of eye drops lately? Several different companies all claim they sell the number one recommended brand. How can that be? We take a look see. That is our Mouse Print* story this week.

---
Are Popular Coffee Brands Going Downhill?

A reader recently wrote saying that Taster's Choice French Roast coffee has lost its original taste. Apparently other brands are tinkering with the beans they use, and some of them made Eat This, Not That's list of eight coffees with lower quality ingredients. What do you think? Has your coffee changed or just doesn't taste as good as it used to? Add your comments or read others'.

---
ADV

---


Updated daily
---
Which Carriers Rate Highest When Purchasing Cell Service?

J.D. Power questioned over 14,000 people who bought a new service plan or phone directly from a carrier. Based on the purchase process, cost, and available promotions, T-Mobile scored highest among the big three. But resellers of cell service got even higher scores. Both Cricket (owned by AT&T) and Consumer Cellular blew everyone else out of the water.

---
Consumer Scams
Don't Fall for the Violin Scam
Tugging at your heartstrings, street "violinists" across the country are serenading passersby in store parking lots while begging for money in front of a sign saying they need to pay rent and buy food for their children. The only problem is in most cases, they are not really playing the violin -- it is all a scam because the accompanying musical track is from where the violin sound emanates.
---
NOTE: We
only
feature free stories that are fully readable. If you are blocked, try a different browser and clear NYT cookies from it. Other newspapers may block you based on your repeated use of their site, or convert previously free stories to pay stories without notice.
<! -------------------COLUMN 3 (RIGHT) ----------------------- -->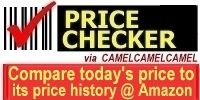 Enter an item, or preferably paste its Amazon URL (address)
Spot a bargain by comparing its price to its price history.
515969
---

Visit Our Sister Site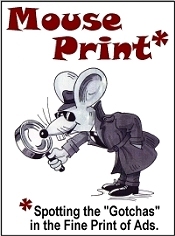 ---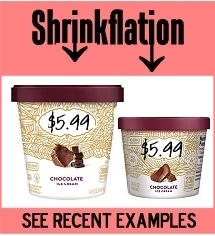 ---
---
Newsletter Sign Up
Every Monday morning, get a preview of the latest consumer stories and the Bargain of the Week in your email box...free! Sign up now.

---
ADV
---
Consumer News
---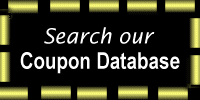 ---
<! -------------------COLUMN 4 ----------------------- -->
ADV
---
Bargain of the Week
Free Brave Robot Vegan "Ice Cream"
If you buy a 14-oz. "pint" of Brave Robot, they will almost instantly send you a
full price rebate
after you upload your sales receipt. It is not the most intuitive process, so be warned. Somehow at least for MrConsumer, a screen approving the rebate came out of nowhere (so don't close your browser), and it was then you had to choose Venmo or PayPal for the rebate.
Sherwin-Williams 40% Off Sale
Sherwin-Williams appears to be offering what has become a rare sale - 40% off most items. Through August 15th, use promo code PERKS40 online (or perhaps mention it in-store). Then look for the sale again from August 19-22 in stores.
See also: Hot Deals

<! -------------------COLUMN 5 ----------------------- -->
Consumer Reports
C/R's Laundry Expert Says Not to Use Fabric Softener
Say what? The makers of Downy and Snuggle are not going to be happy. A laundry expert at Consumer Reports says that
fabric softeners are a waste of money
, can irritate sensitive skin, and leave a residue on your garments. He also offers some other laundry do's and don'ts.
---
More from Consumer Reports
Updated daily; Most stories free
<! -------------------COLUMN 6 ----------------------- -->