Week of September 11, 2017 (see last week)
<! -------------------COLUMN 2 (MIDDLE) ----------------------- -->
Top Stories
Did Equifax Hackers Get Your Info?
As you have probably heard, Equifax, one of the big three credit bureaus had a security breach and personal information including social security numbers were stolen impacting 143 million Americans.
See if your information was taken here
(click "potential impact"). Whether it was or wasn't, Equifax is offering free a one-year deluxe version of their ID theft protection and credit monitoring service covering all three credit bureaus.
Sign up here
and return one week later to faq.trustedidpremier.com to activate the service. Additionally, here is advice from the
Privacy Rights Clearinghouse
and Consumer Reports on
what to do if your data was stolen
. Lastly, Equifax has announced that the
binding arbitration clause
contained in its credit monitoring agreement will NOT apply to this data breach.
---
Can You Believe Drug Expiration Dates?
When you get a prescription filled there is usually an expiration date on the bottle. Does the drug really become ineffective then? In some cases, testing has shown certain drugs
still maintain their potency and effectiveness
decades beyond their expiration date! Obviously, not all drugs have nine lives.
---
ADV

---
---
Customers' Favorite Pharmacies
As prescription drug prices rise, consumers' satisfaction with drugstores is dropping. J. D. Power talked to over 17,000 pharmacy customers to gauge their satisfaction with both brick and mortar as well as mail order pharmacies. The results are divided into additional categories like supermarket pharmacies, retail chains, etc. Of the big brand drugstores, Walgreens finishes last.
See how your pharmacy ranks
.
---
Consumer World Original
Mouse Print* -- Brush Your Teeth and Get Vitamins Too?

They add vitamins to everything these days it seems, and now there's a toothpaste spiked with them too. Can you really boost your nutrition just by brushing your teeth? That story is in Mouse Print* this week.

Consumer World
---
NOTE: We
only
feature free stories that are fully readable. If you are blocked, try a different browser and clear NYT and WashPost cookies from it. Other newspapers may block you based on your repeated use of their site, or convert previously free stories to pay stories without notice.
<! -------------------COLUMN 3 (RIGHT) ----------------------- -->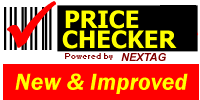 Enter an item, and compare prices at a number of online stores instantly
(Use brand, model#, name, etc.)
429048
---
ADV
---
Visit Our Sister Site: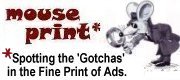 ---
Newsletter Sign Up
Every Monday morning, get a preview of the latest consumer stories and the Bargain of the Week in your email box...free! Sign up now.

---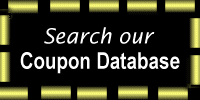 ---
Visit Our Sister Site:
---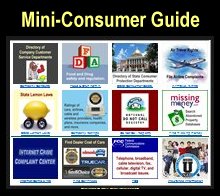 Not an ad!

---
<! -------------------COLUMN 4 ----------------------- -->
ADV
---
Bargain of the Week
Tee Shirts - $2
It only happens a couple of times a year. Michael's is offering men's, women's and kids
colored tee shirts at 5 for $10
through Saturday. Be careful of the fanciful language on labels about cotton content. If you want 100% cotton only, look for that specific designation on selected colors.
See also: Hot Deals

<! -------------------COLUMN 5 ----------------------- -->
Consumer Reports
Top-Rated Portable Generators
We're in hurricane season and many people are not only fearful of flooding, but also losing electric power. Here are Consumer Reports'
top picks for portable generators
. Do not place indoors!
---
Consumerist News
<! -------------------COLUMN 6 ----------------------- -->
Consumer World Originals
Archive
---