Week of October 9, 2017 (see last week)
<! -------------------COLUMN 2 (MIDDLE) ----------------------- -->
Top Stories
Car Repair Shops Caught Recommending Unneeded Work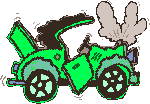 The premier Canadian consumer program, Marketplace, sent bait cars and hidden cameras into several car repair shops. They found some of them
recommended unneeded repairs
or maintenance. Watch their
22-minute program
in full catching the repair shops red-handed and squirming when confronted.
---
Are You Owed Money from Consumer Class Action Settlements?

We always hear about class action cases being filed and then settled, but many people are not directly notified that they are entitled to some money back. Here is a
list of class action settlements
where the claim period is still open. See which companies you did business with that may owe you money.
---
ADV

---
---
Buying a Pet Online? Watch Out!

The Better Business Bureau is warning consumers that an international scheme to sell non-existent puppies and other pets to unsuspecting consumers may be significantly more organized and widespread than generally believed. Here is a
summary
of the report, and here is the
full report
.
---
Consumer World Original
Mouse Print* -- FDA: If You Make Your Product with Love, Don't Advertise it

Facing criticism that the agency has not been cracking down on consumer violations, the FDA recently warned a bakery that it shouldn't disclose that its products were made with love. Huh? That story is in Mouse Print* this week.

Consumer World
---
NOTE: We
only
feature free stories that are fully readable. If you are blocked, try a different browser and clear NYT and WashPost cookies from it. Other newspapers may block you based on your repeated use of their site, or convert previously free stories to pay stories without notice.
<! -------------------COLUMN 3 (RIGHT) ----------------------- -->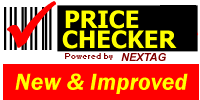 Enter an item, and compare prices at a number of online stores instantly
(Use brand, model#, name, etc.)
425896
---
ADV
---
Visit Our Sister Site: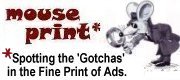 ---
Newsletter Sign Up
Every Monday morning, get a preview of the latest consumer stories and the Bargain of the Week in your email box...free! Sign up now.

---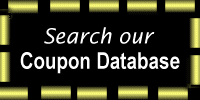 ---
Visit Our Sister Site:
---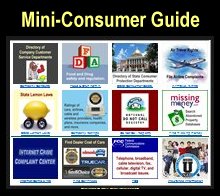 Not an ad!

---
<! -------------------COLUMN 4 ----------------------- -->
ADV
---
Bargain of the Week
$10 Off $100 Purchase at HomeDepot.com
Here is a rare coupon code (HOMEDEPOT10) to use at HomeDepot.com to save $10 on a $100 or more purchase. Code expires 10/31.
Bargain Messageboard FatWallet Closes
Shoppers will shed a tear when FatWallet.com, one of the two leading bargain messageboards, closes for good this week. Their hot deals forum was the source of many bargains featured here in Consumer World. Thanks to all the FatWallet contributors who have no doubt saved shoppers millions of dollars over the forum's 17 year history. We are now left with just one other "hot deals" forum at SlickDeals.net.
See also: Hot Deals

<! -------------------COLUMN 5 ----------------------- -->
Consumer Reports
Most Energy Efficient Refrigerators
Consumer Reports' ratings have more than 300 refrigerators listed. Here is an excerpt from that list showing their
top refrigerator choices for energy efficiency
.
---
Consumerist News
<! -------------------COLUMN 6 ----------------------- -->
Consumer World Originals
Archive
---