Week of October 2, 2017 (see last week)
<! -------------------COLUMN 2 (MIDDLE) ----------------------- -->
Top Stories
c|net's Best Electronics of 2017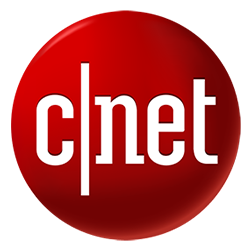 Picking the right electronic products today is not easy, so c|net has come up with its
best picks for 2017
. The list is broken down by categories: headphones, cellphones, speakers, TVs, laptops, tablets, routers, wearables, and more.
---
Not home? Walmart Wants to Walk in and Stock Your Fridge
Walmart.com is testing the idea of
delivering your order right into your home
even when you are not there! You would need an electronic lock on your door and the delivery person would use a one-time code to enter.
---
ADV

---
---
Key Food Prices Up, A Few Down
According to a small survey by the American Farm Bureau, key food items have jumped up 3% in price since last fall. Among the price hikes are bacon (up 19%), chicken breast (up 9%), flour (up 7 percent), and orange juice (up 6%).
See the other changes
, including the four items that dropped in price.
---
Consumer World Original
Mouse Print* -- T-Mobile Advertises: Ditch Verizon, Keep Your Phone ???

Many people have found that they cannot use their old cellphone when they switch carriers and have to buy a new one. To lure new customers, T-Mobile is advertising that you can take your Verizon cellphone with you. Really? That story is in Mouse Print* this week.

Consumer World
---
NOTE: We
only
feature free stories that are fully readable. If you are blocked, try a different browser and clear NYT and WashPost cookies from it. Other newspapers may block you based on your repeated use of their site, or convert previously free stories to pay stories without notice.
<! -------------------COLUMN 3 (RIGHT) ----------------------- -->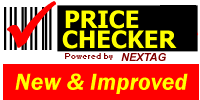 Enter an item, and compare prices at a number of online stores instantly
(Use brand, model#, name, etc.)
522285
---
ADV
---
Visit Our Sister Site: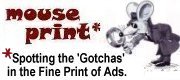 ---
Newsletter Sign Up
Every Monday morning, get a preview of the latest consumer stories and the Bargain of the Week in your email box...free! Sign up now.

---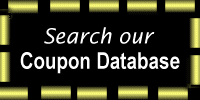 ---
Visit Our Sister Site:
---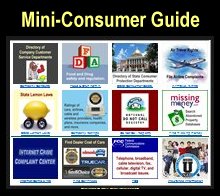 Not an ad!

---
<! -------------------COLUMN 4 ----------------------- -->
ADV
---
Bargain of the Week
A Dozen Free Products at Dollar Tree After Coupons
Did you know that Dollar Tree where everything is a dollar takes manufacturers coupons? They do, and sometimes
you can get the item free
, as with these dozen current examples. Not all products shown in all stores.
See also: Hot Deals

<! -------------------COLUMN 5 ----------------------- -->
Consumer Reports
Quiz: 9 Foods - Healthy or Not?
Consumer Reports has created a nine question interactive quiz asking if certain foods are healthy or not.
Take the quiz
.
---
Consumerist News
<! -------------------COLUMN 6 ----------------------- -->
Consumer World Originals
Archive
---