Week of November 27, 2017 (see last week)
<! -------------------COLUMN 2 (MIDDLE) ----------------------- -->
Top Stories
Consumer World Original
Despite Promises, Few Prices Lowered at Whole Foods Three Months After Amazon's Acquisition

A price-check of Boston area Whole Foods stores by Consumer World exactly three months after the notoriously expensive chain was acquired by Amazon with promises to lower prices reveals that relatively few items have actually been reduced in price despite widespread publicity touting the cuts.

---
Consumer World Original
Mouse Print* -- Some Retailers Misled Shoppers on Black Friday Sale Savings

Everybody loves a bargain, and some retailers take advantage of that by exaggerating the actual savings that will accrue to you on certain purchases. We show you how some big name retailers tried to claim hundreds of extra dollars in phantom savings last week. That story is in Mouse Print* this week.

---
ADV

---
---
Make Money Selling Pix on your Cellphone

The cameras on cellphones are so good these days, if you are a half decent photographer, you might be able to sell your photos on several online sites like Shutterstock. Here are the
pros and cons
of each of the major photo sites.
---
Beware These 10 Car Dealer Scams
Buying a car is rarely fun, but when the dealer sets out to pull a fast one, you better hold onto your wallet. Here are
10 scammy practices
that some dealers play.
Consumer World
---
NOTE: We
only
feature free stories that are fully readable. If you are blocked, try a different browser and clear NYT and WashPost cookies from it. Other newspapers may block you based on your repeated use of their site, or convert previously free stories to pay stories without notice.
<! -------------------COLUMN 3 (RIGHT) ----------------------- -->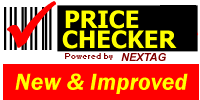 Enter an item, and compare prices at a number of online stores instantly
(Use brand, model#, name, etc.)
522288
---
ADV
---
Visit Our Sister Site: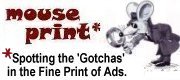 ---
Newsletter Sign Up
Every Monday morning, get a preview of the latest consumer stories and the Bargain of the Week in your email box...free! Sign up now.

---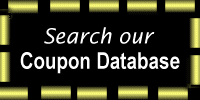 ---
Visit Our Sister Site:
---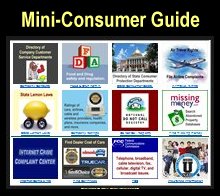 Not an ad!

---
<! -------------------COLUMN 4 ----------------------- -->
ADV
---
Bargain of the Week
$25 Off $100+ Staples.com Purchase with Visa Checkout
Through Cyber Monday, November 27, get $25 off instantly on a $100 or more purchase at Staples.com when you select "Visa Checkout" when paying online. Note: a few item exclusions apply. Enroll in Visa Checkout
here
, and see $25 Staples.com offer
here
. If your cart doesn't show the $25 reduction after selecting Visa Checkout, do not proceed.
See also: Hot Deals

<! -------------------COLUMN 5 ----------------------- -->
Consumer Reports
Is "Instant Pot" -- the One Pot Wonder -- Any Good?
The manufacturer of the $100 Instant Pot says it replaces seven kitchen appliances -— so you'll no longer need a pressure cooker, slow cooker, rice cooker, steamer, yogurt maker, warmer, and whatever you use to sauté.
Consumer Reports puts it to the test
.
---
Consumer News
<! -------------------COLUMN 6 ----------------------- -->
Consumer World Originals
Archive
---