Week of May 7, 2018 (see last week)
<! -------------------COLUMN 2 (MIDDLE) ----------------------- -->
Top Stories
Who Gets Scammed: Why Some People Are More Vulnerable
Recent research suggests that millennials tend to fall for scams more than seniors, but seniors lose more when they get taken. But no matter your age, Consumer Reports says there are
five traits
that make certain people more susceptible to scams.
---
This Clever Home Purchase/Home Improvement Scam Could Cost You $100K+

The FBI is saying that this is one of the most common scams out there, but I bet you haven't heard about it. (MrConsumer didn't!) Hackers break into a company's email system and find people with whom the company is about to do a deal. On simulated letterhead of the company or from a lookalike email address, the consumer is directed to wire or electronically send their down payment (to the crooks). Here are two stories (both with autoplay, unfortunately) showing how the scam works.
Story one
and
story two
.
---
ADV

---

---
10 Inexpensive Ways to Boost Your Home's Curb Appeal
With the spring house selling season in full swing, you want to make the best first impression possible when prospective buyers drive up to your house. Here are
10 tips to improve its curb appeal
.
---
Consumer World Original
Mouse Print* -- Congratulations, You've Won (NOTHING) at Car Dealer

A North Carolina consumer thought he hit it big in a scratch off sweepstakes from his local car dealer. Of course, the would-be winner became disheartened when the car dealer pointed out the fine print. That story is in Mouse Print* this week.


Consumer World
---
NOTE: We
only
feature free stories that are fully readable. If you are blocked, try a different browser and clear NYT and WashPost cookies from it. Other newspapers may block you based on your repeated use of their site, or convert previously free stories to pay stories without notice.
<! -------------------COLUMN 3 (RIGHT) ----------------------- -->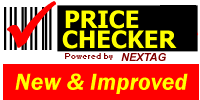 Enter an item, and compare prices at a number of online stores instantly
(Use brand, model#, name, etc.)
41929
---
ADV
---

Visit Our Sister Site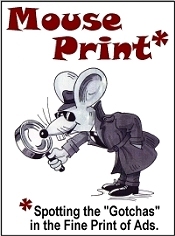 ---
Newsletter Sign Up
Every Monday morning, get a preview of the latest consumer stories and the Bargain of the Week in your email box...free! Sign up now.

---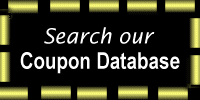 ---
Consumer News
---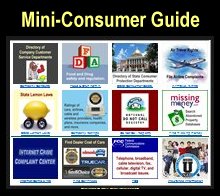 Not an ad!

---
<! -------------------COLUMN 4 ----------------------- -->
ADV
---
Bargain of the Week
Sign Up for Restaurant Loyalty Programs and Get Free Food
Here are 23 restaurant offers of
free food
, either once or on a recurring basis, when you join their club or loyalty program.
See also: Hot Deals

<! -------------------COLUMN 5 ----------------------- -->
Consumer Reports
Should You Buy Smartphone Insurance?
Consumer Reports says there are a lot of different policies and a lot of
different factors to consider
before plunking down $7 to $36 a month, or a flat fee, to cover you in case of phone repair problems.
---
More from Consumer Reports
Most stories are free
<! -------------------COLUMN 6 ----------------------- -->
Consumer World Originals
Archive
---