Week of July 30, 2018 (see last week)
<! -------------------COLUMN 2 (MIDDLE) ----------------------- -->
Top Stories
50 Things You Probably Shouldn't Pay For
Consumers Checkbook says there are many things we pay for that we could actually do ourselves, or even do without. Here is their
list of 50 often needless expenditures
.
---
AMEX Improving Extended Warranty Benefit
Starting August 1, American Express is improving two of its credit card benefits when you buy items. Most importantly, it will
add two years to any manufacturer warranty
that is between two and five years. It will double warranties under two years. While not as good as Citi's policy which now adds two years to any warranty (including 90 day ones), it still is an improvement.
---
ADV

---

---
Meet the World's Greatest Scammer
Over decades, psychic
Maria Duval
(or those acting under her name) stole over $200 million from Americans and Canadians, scamming 60 times the number of people that Bernie Madoff did. In this in-depth CNN investigation and new book, reporters track her down in France, and get a number of surprises.
---
Consumer World Original
Mouse Print* -- The Doctor??? Will See You Now

If you go to an urgent care center instead of a hospital emergency room, do you know the type of medical professional who will treat you? One such urgent care chain advertises that you can just walk in and see a doctor without an appointment. One of our readers questioned that, so we did a little checking. That story is in Mouse Print* this week.


Consumer World
---
NOTE: We
only
feature free stories that are fully readable. If you are blocked, try a different browser and clear NYT and WashPost cookies from it. Other newspapers may block you based on your repeated use of their site, or convert previously free stories to pay stories without notice.
<! -------------------COLUMN 3 (RIGHT) ----------------------- -->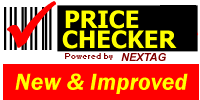 Enter an item, and compare prices at a number of online stores instantly
(Use brand, model#, name, etc.)
962364
---
ADV
---

Visit Our Sister Site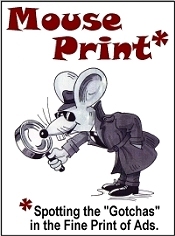 ---
Newsletter Sign Up
Every Monday morning, get a preview of the latest consumer stories and the Bargain of the Week in your email box...free! Sign up now.

---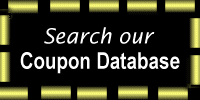 ---
Consumer News
---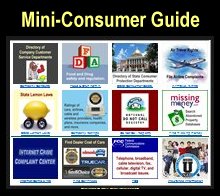 Not an ad!

---
<! -------------------COLUMN 4 ----------------------- -->
ADV
---
Bargain of the Week
P.F. Chang's: Buy One Entree, Get One Free
Until August 5th, you can
get a free entree at P.F. Chang's
when you buy one entree.
Up to 20% Back in Points With Sears MasterCard
Until August 8th,
get back a huge percentage of your purchase
when you use your Sears MasterCard. For gas purchases, you get 20% back in Shop Your Way points. Grocery store purchases get you 13% back, and restaurant purchases are 10% back. This is far more generous than any other credit card rebate offer on everyday purchases. Shop Your Way points are good at Sears and Kmart. You must have a SYW account already associated with your Sears MasterCard to get points credited.
See also: Hot Deals

<! -------------------COLUMN 5 ----------------------- -->
Consumer Reports
What to Do When Your Windows Computer Slows Down
It is so frustrating. After a few years, your once speedy Windows computer begins to crawl. Here are some tips from Consumer Reports on
how to diagnose the problem
and hopefully fix it.
---
More from Consumer Reports
Most stories are free
<! -------------------COLUMN 6 ----------------------- -->
Consumer World Originals
Archive
---