Week of July 10, 2017 (see last week)
<! -------------------COLUMN 2 (MIDDLE) ----------------------- -->
Top Stories
Amazon Caught Inflating Their "Was" Prices

A new study by Consumer Watchdog alleges that
Amazon is still hoodwinking shoppers
by using inflated "was," "before sale," and "list" prices to make their supposed discounts appear bigger than they really are. [We'll show you specific examples in
Mouse Print*
this week.]
---
New Canadian Law Lets Consumers Collect $200 for Misleading Emails, Etc.

A new Canadian law going into effect this month gives consumers a private right of action against commercial entities which deliver misleading "electronic messages." For example, the law even covers a misleading subject in an email, such as "Get a Free Bagel Today," when the body of the email discloses that you have to buy a dozen bagels to get the free one. Ka-ching... $200, even if you didn't go the store needlessly. Here are
details of the new law
. We need that kind of law here to dissuade sellers from using misleading emails.
---
ADV

---
---
Can You Spot the Cheaper Dress?
It's time for a little consumer fun. MrConsumer had a friend who was always drawn to the most expensive thing in the store. It was like a sixth sense. Now let's turn the tables. Can you spot which dress is the cheaper one in each of these five scenarios?
Take your best shot!
(MrConsumer got four out of five wrong!)
---
Consumer World Original
Mouse Print* -- Report: Amazon Still Advertising Phony Discounts

Most people probably view Amazon.com as a very reputable company. So, it is inexplicable why they continue to engage in deceptive sales practices making people believe they are saving more than they really are. That story is in Mouse Print* this week.

Consumer World
---
NOTE: We
only
feature free stories that are fully readable. If you are blocked, try a different browser and clear WSJ and NYT cookies from it. Other newspapers may block you based on your repeated use of their site, or convert previously free stories to pay stories without notice.
<! -------------------COLUMN 3 (RIGHT) ----------------------- -->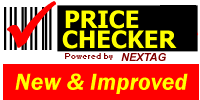 Enter an item, and compare prices at dozens of online stores instantly
(Use brand, model#, name, etc.)
428735
---
ADV
---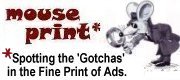 ---
Newsletter Sign Up
Every Monday morning, get a preview of the latest consumer stories and the Bargain of the Week in your email box...free! Sign up now.

---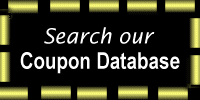 ---
---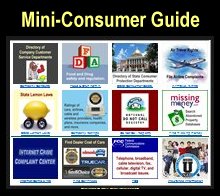 Not an ad!

---
<! -------------------COLUMN 4 ----------------------- -->
ADV
---
Bargain of the Week
Amazon Prime Day Preview and Savings Tips
While MrConsumer will probably never spring for an Amazon Prime membership, tens of millions of shoppers have. Prime Day begins officially at 9pm Eastern time (note change) on July 10 and continues all day on the 11th. Some deals have begun already. Here are a number of articles offering tips on ways to save the most during Prime Day and a preview of some of the sale items:
site 1
,
site 2
, and
site 3
(leaked deals).
See also: Hot Deals

<! -------------------COLUMN 5 ----------------------- -->
Consumer Reports
What Do "No Antibiotics" Claims Really Mean?
More and more meat and poultry packages come with labels that say
"no antibiotics."
According to Consumer Reports, even products that say that might have some antibiotics in them anyway! Here's why.
---
Consumerist News
<! -------------------COLUMN 6 ----------------------- -->
Consumer World Originals
Archive
---
Verizon is proud to support
Consumer World and
consumer education.