Week of January 29, 2018 (see last week)
<! -------------------COLUMN 2 (MIDDLE) ----------------------- -->
Top Stories
Eating Eggs: Are They Healthy, Real?

Two egg stories in the news this week: (1) In the never-ending saga of whether eggs are good for you or bad for you, Consumer Reports has come out on the positive side. (2) In a surprising revelation, Panera says that many fast food egg breakfast meals are not what they seem. The egg hockey pucks served are often watered down, made with preservatives, and not always made from fresh eggs. They want the FDA to crack down.

---
10 Customer Service Secrets Every Consumer Should Know
Here are some
tips to help get to "yes"
when dealing with a customer service representative of a company. For example, do you know what the "magic question" is to ask to get the representative to see your side of the issue?
---
ADV

---
---
Burger King Defends Net Neutrality
In an unusual move, Burger King released a humorous (but serious) video demonstrating how the FCC's repeal of net neutrality could lead to online slow lanes with lower prices and fast lanes with ripoff prices.
---
Are You Too Smart to be Scammed?
Last week, the UK government encouraged citizens to "take five to stop fraud." Part of this anti-fraud education campaign was a quiz to see whether people could spot scam emails and texts. Take this eight question quiz to test your consumer smarts.

---
Consumer World Original
Mouse Print* -- Starbucks Wins Underfilled Latte Cup Case

A couple of years ago, we told you about a case where Starbucks was supposedly underfilling its cups of latte. Here's the surprising decision. That story is in Mouse Print* this week.


Consumer World
---
NOTE: We
only
feature free stories that are fully readable. If you are blocked, try a different browser and clear NYT and WashPost cookies from it. Other newspapers may block you based on your repeated use of their site, or convert previously free stories to pay stories without notice.
<! -------------------COLUMN 3 (RIGHT) ----------------------- -->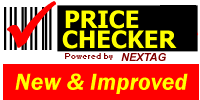 Enter an item, and compare prices at a number of online stores instantly
(Use brand, model#, name, etc.)
522265
---
ADV
---

Visit Our Sister Site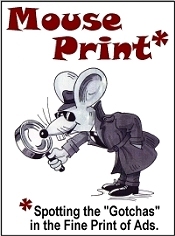 ---
Newsletter Sign Up
Every Monday morning, get a preview of the latest consumer stories and the Bargain of the Week in your email box...free! Sign up now.

---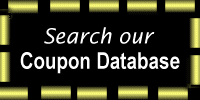 ---
Consumer News
---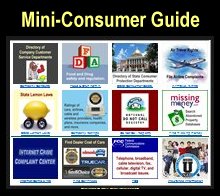 Not an ad!

---
<! -------------------COLUMN 4 ----------------------- -->
ADV
---
Bargain of the Week
3 Free Bagels at Bruegger's
On February 1st only until 11 am, Bruegger's bagel bakery is celebrating its 35th birthday, offering three free bagels to everyone who fills out
this form
. There are about 200 Bruegger's across the country, but in limited areas.
See also: Hot Deals

<! -------------------COLUMN 5 ----------------------- -->
Consumer Reports
How to Stop Videos from Autoplaying
Most people hate autoplay videos on websites, as our
survey
demonstrated a couple of years ago. Consumer Reports says that the Google Chrome browser will soon block them automatically. In the meantime, here are other ways to
stop autoplay in various browsers
.
---
More from Consumer Reports
Most stories are free
<! -------------------COLUMN 6 ----------------------- -->
Consumer World Originals
Archive
---