Week of January 22, 2018 (see last week)
<! -------------------COLUMN 2 (MIDDLE) ----------------------- -->
Top Stories
Best/Worst Frequent Flier Programs

WalletHub evaluated 10 major airlines' frequent flier programs across 23 metrics to rate each plan. On top for the third year in a row is Delta. See how your favorite airline ranked. Note: Ratings chart has a slider at the bottom to reveal the airlines that seem to be missing from it.

---
Amazon Launches $10 and Under Section with Free Shipping

To better compete with deal sites, Amazon has just launched a
$10 and under store
and shipping is free. You will see separate tabs for sections on clothing, electronics, household goods, home decor, gifts, and more. ++
---
ADV

---
---
Get Money Back from Roundup Weed Killer Class Action
If you bought Roundup concentrate since around 2012, you may be entitled to an up to 50% refund for up to 20 bottles from the manufacturer as a result of a class action settlement. Apparently the company had misrepresented the amount of finished spray you could get from each bottle after diluting with water. Here are details including which products are covered by the settlement and a claim form. Keep in mind the payout amount per bottle will be reduced if a lot of people put in claims.

---
Consumer World Original
Mouse Print* -- Best Buy's (Not So) Generous Birthday Offer

MrConsumer celebrates his birthday in January, and has been deluged with offers of free food and other types of discounts. One such offer came from Best Buy, but high hopes for a great deal were soon dashed because of the fine print. That story is in Mouse Print* this week.


Consumer World
---
NOTE: We
only
feature free stories that are fully readable. If you are blocked, try a different browser and clear NYT and WashPost cookies from it. Other newspapers may block you based on your repeated use of their site, or convert previously free stories to pay stories without notice.
<! -------------------COLUMN 3 (RIGHT) ----------------------- -->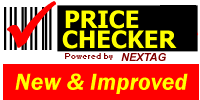 Enter an item, and compare prices at a number of online stores instantly
(Use brand, model#, name, etc.)
522264
---
ADV
---

Visit Our Sister Site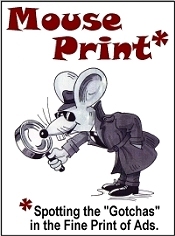 ---
Newsletter Sign Up
Every Monday morning, get a preview of the latest consumer stories and the Bargain of the Week in your email box...free! Sign up now.

---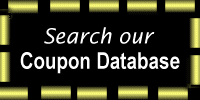 ---
Consumer News
---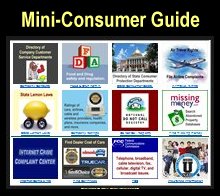 Not an ad!

---
<! -------------------COLUMN 4 ----------------------- -->
ADV
---
Bargain of the Week
1 Year of Sprint Unlimited Cell Service Free for Verizon Customers
Sprint wants you to switch away from Verizon Wireless and is offering a
free year of unlimited cell service
(data, minutes, and texts) to do so. You only pay taxes monthly, and need to order a sim card for $12.99. Your current Verizon phone must work on the Sprint network. Offer ends on January 31.
See also: Hot Deals

<! -------------------COLUMN 5 ----------------------- -->
Consumer Reports
How Long Should Your Dishwasher Last?
Consumer Reports asked the manufacturers of 13 major dishwasher brands
how long their machines should last
under normal use. It turns out that some brands are built to last twice as long as others!
---
More from Consumer Reports
Most stories are free
<! -------------------COLUMN 6 ----------------------- -->
Consumer World Originals
Archive
---