Week of January 15, 2018 (see last week)
<! -------------------COLUMN 2 (MIDDLE) ----------------------- -->
Top Stories
How Telemarketers and Robocallers Outwitted the Gov't

The Washington Post delves into the history of telemarketing and automated phone calls (robocalling). This story traces the first phone scam to 1888, and goes through the failed attempts to stop unwanted telemarketing and scam calls.

---
Best/Worst "As Seen on TV" Gizmos
Consumer reporter Amy Davis in Houston regularly tests "As seen on TV" products. At least half of them turn out to be duds. Here are her
best and worst finds for 2017
[video], along with an archive of dozens of her tests.
---
ADV

---
---
The 15 Cars that Owners Keep for 15+ Years
Do you love your car? Do you love it enough to keep it for 15 years or more? iSeeCars.com analyzed 2017 sales of old cars (1981-2002) looking for ones that had been owned by a single owner for at least 15 years. Here's the list, dominated by Toyotas.

---
Consumer World Original
Mouse Print* -- When it Comes to Price, Shoppers Like to be Fooled

As shoppers, we are a funny bunch. We are attracted by lower prices and give those sellers more business even when the final price is higher because of hidden charges. We patronize stores more when they advertise deep but fake discounts. That story is in Mouse Print* this week.


Consumer World
---
NOTE: We
only
feature free stories that are fully readable. If you are blocked, try a different browser and clear NYT and WashPost cookies from it. Other newspapers may block you based on your repeated use of their site, or convert previously free stories to pay stories without notice.
<! -------------------COLUMN 3 (RIGHT) ----------------------- -->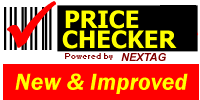 Enter an item, and compare prices at a number of online stores instantly
(Use brand, model#, name, etc.)
522268
---
ADV
---

Visit Our Sister Site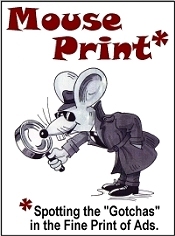 ---
Newsletter Sign Up
Every Monday morning, get a preview of the latest consumer stories and the Bargain of the Week in your email box...free! Sign up now.

---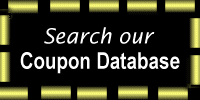 ---
Consumer News
---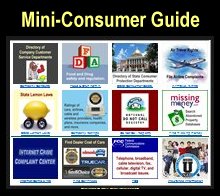 Not an ad!

---
<! -------------------COLUMN 4 ----------------------- -->
ADV
---
Bargain of the Week
TurboTax Deluxe 2017 -- $39.86
The new 2017 edition of TurboTax Deluxe Federal and State is in stores now. Until January 28, Costco is offering it for
$39.86 after a $10 discount
is applied at the checkout. For one day in early January, Costco was selling TT Deluxe for $29.86, erroneously double discounting it. It then went out of stock online and disappeared from their website. If you are not a Costco member, Amazon has the same price. Or, get Best Buy, Staples, Target, or Office Depot/Max to match their price. We usually see one crazy low price in January for TT Deluxe. The $29.86 offer may have been it. Be careful of TT Deluxe with State downloads around $20 -- they may be bootlegged copies.
See also: Hot Deals

<! -------------------COLUMN 5 ----------------------- -->
Consumer Reports
Some of the Worst Washers, Dryers, and Laundry Detergents
Consumer Reports says not to waste money on low-rated washing machines, dryers and seven particular laundry detergents. Here are the
models and brands that scored 40 points
or less on a 100 scale.
---
More from Consumer Reports
Most stories are free
<! -------------------COLUMN 6 ----------------------- -->
Consumer World Originals
Archive
---