Week of January 8, 2018 (see last week)
<! -------------------COLUMN 2 (MIDDLE) ----------------------- -->
Top Stories
Don't be Fooled by "Sales" and Other Ways We Misthink Money
Everyone loves a bargain, and no one knows that better than retailers that tempt us with what purport to be ways to save big money. It is not what you're saving, however, it is what you're spending says financial columnist Michelle Singletary. Her comments are based on the new book by Dan Ariely, a noted professor and expert in consumer behavior, called Dollars and Sense. Here is a radio interview with Dan Ariely, talking about the psychology of spending money. And here is an excerpt from his book which tries to explain how we misthink money.

---
Sears/Kmart Closing 103 More Stores

Sears Holdings just announced that it is closing 103 more stores -- 64 Kmarts and 39 Sears locations. Some of these are in major cities, and are significant locations to be closing. Here is the
list of stores
. Liquidation sales will begin by the end of the week in some locations.
---
ADV

---
---
9 Things You'll Pay More for in 2018

In a couple of weeks, the price of postage stamps is going up. See what other price hikes you can expert in 2018.

---
Consumer World Original
Mouse Print* -- Did Toys"R"Us Really Make a Mistake in its Posted Return Policy?

After Consumer World published its annual return policy survey last month, Toys"R"Us said the change we reported was not true. Did we goof or did they? That story is in Mouse Print* this week.


Consumer World
---
NOTE: We
only
feature free stories that are fully readable. If you are blocked, try a different browser and clear NYT and WashPost cookies from it. Other newspapers may block you based on your repeated use of their site, or convert previously free stories to pay stories without notice.
<! -------------------COLUMN 3 (RIGHT) ----------------------- -->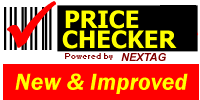 Enter an item, and compare prices at a number of online stores instantly
(Use brand, model#, name, etc.)
522267
---
ADV
---
Visit Our Sister Site: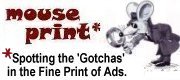 ---
Newsletter Sign Up
Every Monday morning, get a preview of the latest consumer stories and the Bargain of the Week in your email box...free! Sign up now.

---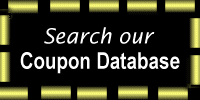 ---
Consumer News
---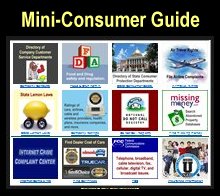 Not an ad!

---
<! -------------------COLUMN 4 ----------------------- -->
ADV
---
Bargain of the Week
Get TSA Pre-Check Free or for Points
If you hate those long lines at airport security, you can get to use the express lane (TSA Pre-Check) for a discounted price or even free. How is that possible? Some credit cards allow you to apply your points or miles to a Pre-Check membership, or offer it as a cardholder benefit!
Here's a list
.
See also: Hot Deals

<! -------------------COLUMN 5 ----------------------- -->
Consumer Reports
Don't Eat Romaine Lettuce for Now!
After several reports of E.coli food poisoning across 13 states and one death in Canada, Consumer Reports is suggesting that consumers
not eat romaine lettuce
for a while.
---
More from Consumer Reports
Most stories are free
<! -------------------COLUMN 6 ----------------------- -->
Consumer World Originals
Archive
---