Week of January 1, 2018 (see last week)
<! -------------------COLUMN 2 (MIDDLE) ----------------------- -->
Top Stories
Consumers Lost Big in 2017; How Will 2018 Be?

This past year has not been good for consumer protection. Consumer advocates struggled to hold onto rights already granted rather than seek new protections. Here are some consumer losses in 2017. And what is the outlook for consumers in 2018? Here are some predictions [beware autoplay].

---
Best Credit Unions for CDs, Loans, Checking
Here are
10 credit unions
that anyone can join which offer great rates for savers and borrowers. Since rates change all the time (this list was researched in late 2017), visit DepositAccounts.com for the latest rates at banks as well as credit unions.
---
ADV

---
---
5 Financial Resolutions for 2018
Besides promising yourself to watch your diet and do more exercise in 2018, savvy consumers also need to get their financial house in shipshape. Here are five financial resolutions (slide show) to consider for 2018. And see the results of Fidelity's study of financial resolutions.

---
Consumer World Original
Mouse Print* -- Amazon's Free $10 Offer Switcheroo

Recently Amazon offered MrConsumer (first mistake) $10 for trying their app. Simple and straight forward, right? Nope... it was a come-on, not quite as represented. That story is in Mouse Print* this week.


Consumer World
---
NOTE: We
only
feature free stories that are fully readable. If you are blocked, try a different browser and clear NYT and WashPost cookies from it. Other newspapers may block you based on your repeated use of their site, or convert previously free stories to pay stories without notice.
<! -------------------COLUMN 3 (RIGHT) ----------------------- -->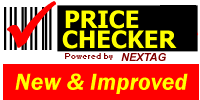 Enter an item, and compare prices at a number of online stores instantly
(Use brand, model#, name, etc.)
437708
---
ADV
---
Visit Our Sister Site: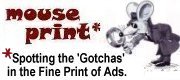 ---
Newsletter Sign Up
Every Monday morning, get a preview of the latest consumer stories and the Bargain of the Week in your email box...free! Sign up now.

---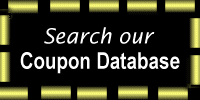 ---
Visit Our Sister Site:
---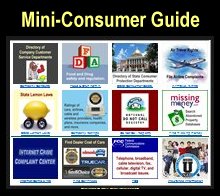 Not an ad!

---
<! -------------------COLUMN 4 ----------------------- -->
ADV
---
Bargain of the Week
Annual Christmas Clearances
MrConsumer's favorite sale of the year is here. Every year,
Target
reduces its non-food holiday merchandise right after Christmas by 50%, then 70%, and finally 90%. Food and candy gets reduced 30%/50%/70% (and as of Dec. 31 was 70% - a day early and not done simultaneously with non-food 90% in some parts of the country). The final markdown -- 90% on holiday goods (not food) is here as of January 1. Anything not sold by the end of business Wednesday the 3rd goes to salvage on Thursday, according to a store clerk.
Rite Aid has their annual 75% off Christmas clearance (toys, decorations, food) which started on December 31. MrConsumer loads up on tins of butter cookies each year at this sale .

Home Depot is already 75% off Christmas lights, etc.
See also: Hot Deals

<! -------------------COLUMN 5 ----------------------- -->
Consumer Reports
9 Ways to Save on Healthcare Costs
Consumer Reports offers
tips
on how to tame your prescription drug bill and other health-related expenses.
---
Consumer News
<! -------------------COLUMN 6 ----------------------- -->
Consumer World Originals
Archive
---