Week of December 25, 2017 (see last week)
<! -------------------COLUMN 2 (MIDDLE) ----------------------- -->
Top Stories
Consumer World Original
2017 Return Policies: Some Stores Naughty, Most Nice
A few retailers this past year have tightened their return policies cutting back on the number of days you have to return merchandise or by adding restocking fees. Here are more findings in Consumer World's 14th annual survey of retailers' return policies.

---
Apple Admits to Deliberately Slowing Older iPhones
It's not your imagination. You old iPhone does slow down with age. Deliberately! Apple has admitted that it actually
slows down older iPhones
as a means of dealing with the aging of the lithium battery that it contains.
---
ADV

---
---
Last Minute Tax-Saving Moves

With new rules for income taxes coming in 2018, here are some last minute strategies you can employ in 2017 to save some money. Obviously, check with your tax professional first.

---
Consumer World Original
Mouse Print* -- A Sweet Ending to a Nutty Story

A couple of weeks ago we reported on a trail mix product that sneakily reduced the amount of almonds in the product and replaced them with cheaper peanuts. A large retailer took thousands of bags of the stuff off their shelves immediately and in the holiday spirit, did good with the mislabeled bags. That story is in Mouse Print* this week.


Consumer World
---
NOTE: We
only
feature free stories that are fully readable. If you are blocked, try a different browser and clear NYT and WashPost cookies from it. Other newspapers may block you based on your repeated use of their site, or convert previously free stories to pay stories without notice.
<! -------------------COLUMN 3 (RIGHT) ----------------------- -->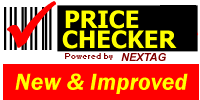 Enter an item, and compare prices at a number of online stores instantly
(Use brand, model#, name, etc.)
437695
---
ADV
---
Visit Our Sister Site: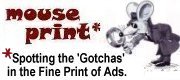 ---
Newsletter Sign Up
Every Monday morning, get a preview of the latest consumer stories and the Bargain of the Week in your email box...free! Sign up now.

---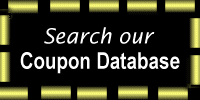 ---
Visit Our Sister Site:
---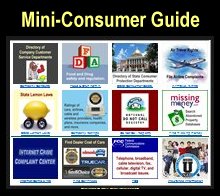 Not an ad!

---
<! -------------------COLUMN 4 ----------------------- -->
ADV
---
Bargain of the Week
Target's Annual Christmas Clearance
MrConsumer's favorite sale of the year is coming. Every year, Target reduces its non-food holiday merchandise right after Christmas by 50%, then 70%, and finally 90%. Food and candy gets reduced 30%/50%/70%. On or around January first (at least in 2017) is when the final markdown to 90% occurred in many Target stores. So be prepared to jump when the final discount happens -- it only lasts about two days.
Memory Foam Gel Pillow - Free a/r
OFFER EXPIRED:
Tuesday thru Thursday only (while supplies last -- this will sell out), Macy's has a standard size (also known as
"queen"
size)
SensorGel brand cluster pillow
with gel-infused memory foam for $20, but there is a
$20 mail-in rebate
(limit 1, good ONLY 12/26-28). Pick up in store to save shipping. "Cluster" means it is made up of small pieces of loose foam, like MyPillow.
See also: Hot Deals

<! -------------------COLUMN 5 ----------------------- -->
Consumer Reports
10 Most Satisfying Cars
If you love to drive, then this list is for you. Consumer Reports surveyed readers to find out which
cars that gave them the most joy
and satisfaction.
---
Consumer News
<! -------------------COLUMN 6 ----------------------- -->
Consumer World Originals
Archive
---