Week of August 7, 2017 (see last week)
<! -------------------COLUMN 2 (MIDDLE) ----------------------- -->
Top Stories
Consumer World Original
OOPS: Comcast Features Reality Star in "Real People" Commercial
You've probably seen Comcast's "real people, not actors" commercials where everyday folks make positive comments about Xfinity services.
Consumer World discovered
, however, that the man featured in a current Comcast commercial previously starred in not one, but two reality TV shows.
---
The Best Time to Buy TVs and Major Appliances

Consumer Reports and a third party research firm teamed up to track the prices of TVs, refrigerators, stoves, and dishwashers for a full year to see if any pattern emerged of when you can
snare them at the lowest price of the year
. Not surprisingly, around Black Friday was the most common time to get the best deals. But there were some exceptions.
---
America's 10 Most Stolen Cars
The National Insurance Crime Bureau released its annual "Hot Wheels" report which identifies the
10 most stolen vehicles
in the United States. Believe it or not, a 20-year old Honda tops the list. You can also see
theft statistics for your state
.
---
ADV

---
---
File Your Claim in Battery Settlement
If you purchased a portable computer, cordless power tools, camera/camcorder, or portable audio player (or replacement lithium ion batteries for these) between January 1, 2000 and May 31, 2011, you qualify for compensation in this class action settlement. Several manufacturers were alleged to have fixed prices for these batteries. All claims must be received by November 29 and no receipts are required.
File your claim here
.
---
Consumer World Original
Mouse Print* -- Here We Downsize Again - 2017 (Part 2)

In the seemingly never ending procession of shrinking products, we bring you the latest group of grocery items that have been downsized. And most of these were spotted by readers of Consumer World! That story is in Mouse Print* this week.

Consumer World
---
NOTE: We
only
feature free stories that are fully readable. If you are blocked, try a different browser and clear NYT and WashPost cookies from it. Other newspapers may block you based on your repeated use of their site, or convert previously free stories to pay stories without notice.
<! -------------------COLUMN 3 (RIGHT) ----------------------- -->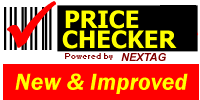 Enter an item, and compare prices at a number of online stores instantly
(Use brand, model#, name, etc.)
425852
---
ADV
---
Visit Our Sister Site: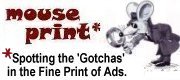 ---
Newsletter Sign Up
Every Monday morning, get a preview of the latest consumer stories and the Bargain of the Week in your email box...free! Sign up now.

---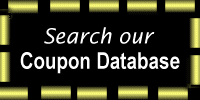 ---
Visit Our Sister Site:
---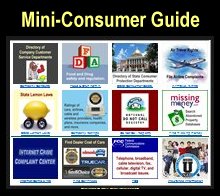 Not an ad!

---
<! -------------------COLUMN 4 ----------------------- -->
ADV
---
Bargain of the Week
Lifetime Senior Pass to National Parks, etc. - $10
Seniors 62 or older only have a few weeks left to buy a
lifetime pass for only $10
to national parks and federal recreation areas. On August 28, the price goes up to $80! You must apply in person to get the $10 rate. (Here is a
list of locations
.) You can use an online application form also, but there is an additional $10 fee. ++
Spiral Notebooks - 10 Cents
The big spiral notebook sale is on again at Staples stores (only) through Saturday. Their 70-sheet wide-ruled or college-ruled spiral notebooks are just 10 cents each (limit 5).
Dell 24" IPS Monitor - $99.99
Staples is once again offering a Dell SE2416HSC1 24" IPS monitor half price --
$99.99
through Saturday. It does have an HDMI interface, but no HDMI cable is provided. Only a one-year warranty.
See also: Hot Deals

<! -------------------COLUMN 5 ----------------------- -->
Consumer Reports
Don't Discount Long Term Car Costs
The upfront price of a car is not the only cost you have to consider. You have long terms costs for maintenance and repairs also. Consumer Reports has pushed the numbers to
rank the major car brands
from most expensive to least expensive to maintain.
---
Consumerist News
<! -------------------COLUMN 6 ----------------------- -->
Consumer World Originals
Archive
---