Week of July 17, 2017 (see last week)
<! -------------------COLUMN 2 (MIDDLE) ----------------------- -->
Top Stories
Who Can You Trust (and Not Trust) Your Data With?
The Electronic Frontier Foundation just issued its
annual report
(full report pdf) about which companies will not give up your personal data without a fight when a government entity asks for it. How and when companies reveal data to the U.S. government is transparent at some companies, but not at others. Here is a
summary of company ratings
, along with a list of the most/least trusted ones.
---
United Airlines May Pay You In Advance to Give Up Your Seat So They Can Resell it for More Money
United has figured out a way to make more money. If you bought a reserved seat at a deeply discounted price on a popular flight, five days ahead of your flight
they may offer you up to $250 via voucher to switch
to a different flight the same day. That will allow United to resell your cheap seat for more money.
---
ADV

---
---
Drink Coffee and Live Longer?!
Two new studies were released last week that suggest that drinking two or three cups of coffee a day
reduced the risk of dying
from circulatory and liver diseases. Men benefited more than women, but women also showed improvement in longevity.
---
Consumer World Original
Mouse Print* -- Report: Amazon Still Advertising Phony Discounts

Most people probably view Amazon.com as a very reputable company. So, it is inexplicable why they continue to engage in deceptive sales practices making people believe they are saving more than they really are. That story is in Mouse Print* this week.

Consumer World
---
NOTE: We
only
feature free stories that are fully readable. If you are blocked, try a different browser and clear WSJ and NYT cookies from it. Other newspapers may block you based on your repeated use of their site, or convert previously free stories to pay stories without notice.
<! -------------------COLUMN 3 (RIGHT) ----------------------- -->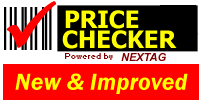 Enter an item, and compare prices at dozens of online stores instantly
(Use brand, model#, name, etc.)
158421
---
ADV
---
Visit Our Sister Site: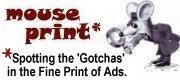 ---
Newsletter Sign Up
Every Monday morning, get a preview of the latest consumer stories and the Bargain of the Week in your email box...free! Sign up now.

---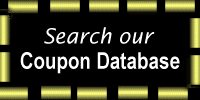 ---
Visit Our Sister Site:
---

Not an ad!

---
<! -------------------COLUMN 4 ----------------------- -->
ADV
---
Bargain of the Week
Amazon Prime Day Preview and Savings Tips
While MrConsumer will probably never spring for an Amazon Prime membership, tens of millions of shoppers have. Prime Day begins officially at 6pm Eastern time on July 10 and continues all day on the 11th. Some deals have begun already. Here are a number of articles offering tips on ways to save the most during Prime Day and a preview of some of the sale items:
site 1
,
site 2
, and
site 3
(leaked deals).
See also: Hot Deals

<! -------------------COLUMN 5 ----------------------- -->
Consumer Reports
Best Vacuums for Allergy Suffers
Consumer Reports singled out these
six vacuum cleaners
as having particularly good filtration systems to help allegy suffers. Most of these are good at picking up pet hair as well.
---
Consumerist News
<! -------------------COLUMN 6 ----------------------- -->
Consumer World Originals
Archive
---
Verizon is proud to support
Consumer World and
consumer education.